Teharu
By Andrea Vasquez
Follow me on Twitter: @OwlFeedAndrea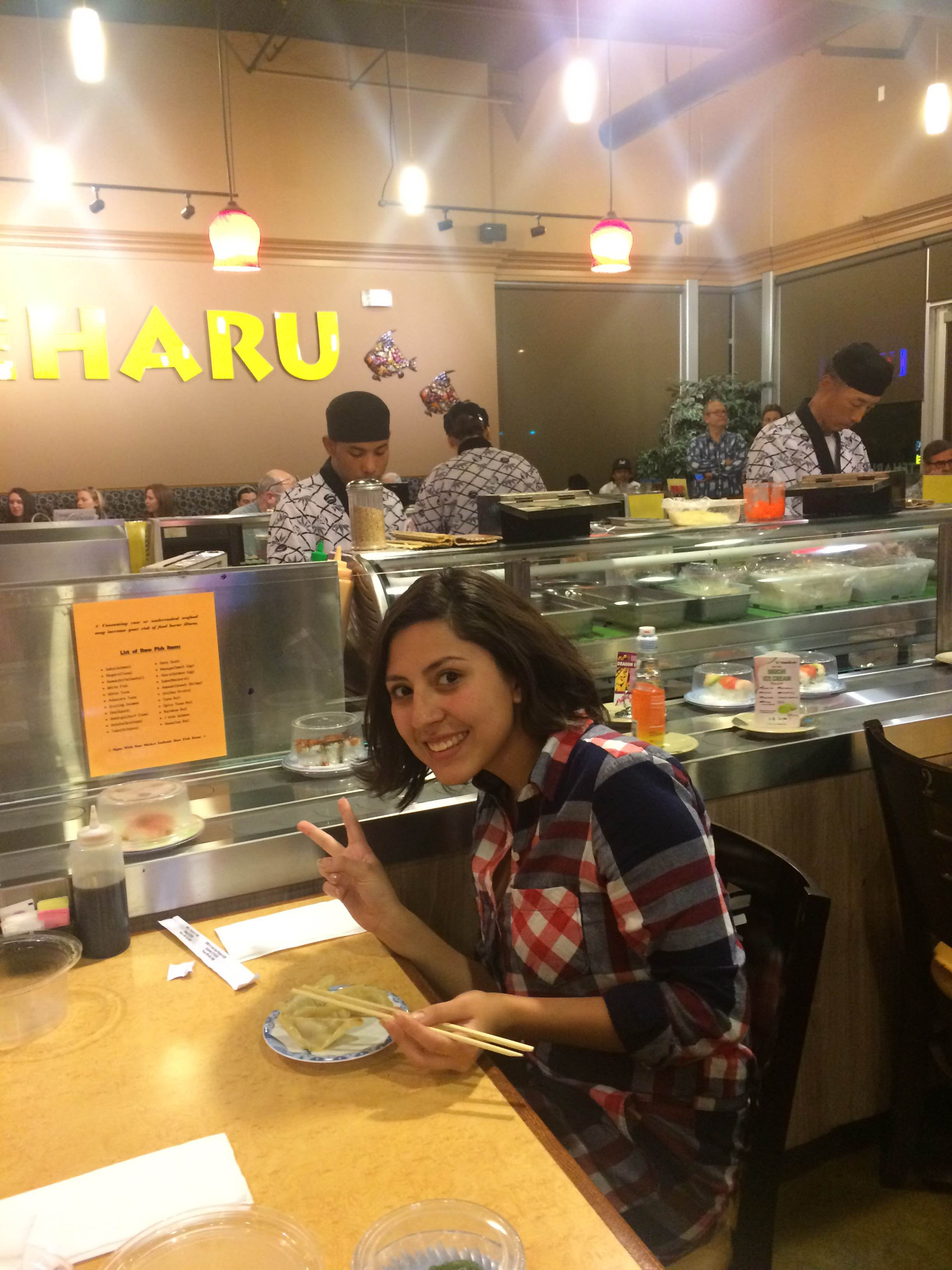 Usually it's pretty difficult to tell the difference between authentic sushi and more big chain sushi, if you live in the U.S at least. It's even more true for people who live here in Arizona. I have eaten sushi from all over and although I can't say I have had authentic sushi, I have had better sushi than the one they offer at Pei Wei or Kona Grill.
The trouble about Arizona is that most sushi places here are mainly all big chain restaurants. There is just something that makes all other sushi taste different from big chain sushi. Big chain sushi has a more refrigerated dry taste while small chain or small authentic restaurants have a more creamy taste.
Sadly, Arizona sushi does not compare to many sushi places in California because of the more authentic mom and pop shops in California. Yet, there are many other sushi places that I find cool and that I personally recommend that are pretty close to good sushi.
One of my favorite sushi places in Arizona has to be Teharu. Teharu is a small restaurant that is located in Scottsdale, Tempe, and Mesa. Although far, it has some pretty good sushi for cheap, and way tastier than Kona Grill or Pei Wei.
Teharu happens to be a sushi belt (it's sushi going around the restaurant on a belt) that not only features delicious sushi, but also features appetizers too. They have a huge variety of sushi, hand rolls, and Japanese entrees. The restaurant is set up around a big conveyer belt with a bar in front of the sushi chefs and small tables around the restaurant. The restaurant, although small, is definitely worth the drive.
One of my favorite drinks, ラムネ (Ramune) is also one of the featured drinks on the sushi belt. It's a perfect combination for a fulfilling sushi dinner. Not only is the sushi cheap, but the hand rolls are too. The color of the plate you choose determines what price the sushi is. A total of 11 plates can be eaten and only cost $13! The staff is friendly, although a bit shy, and the food is delicious. My personal recommendation are the tamagoyaki roll (sweet egg on top of a roll) and the spicy crab roll.
If you are looking for a unique and fun way to eat sushi, Teharu is the place to be! Although it is quite a drive, it is all worth it.