Meet Kirsten Meyers!
By Liliana Martinez
Follow me on Twitter @LiliOwlFeed
Kirsten is a Junior at Agua Fria High School and she is currently 16 years old. She was born in Wisconsin and moved to Arizona just a year ago which was a really big transition. She did not choose to be in journalism, yet she hopes she will be pleasantly surprised with the outcome considering she loves to explain more so than write.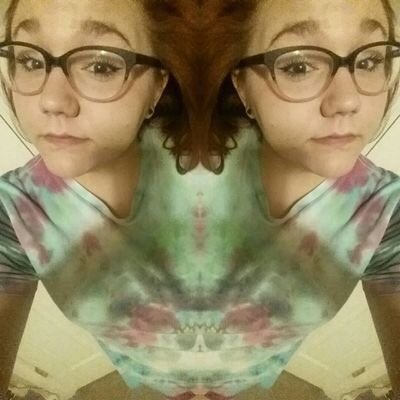 Kirsten loves to write but dislikes formal and structural types of writing. She prefers to show her personality using her opinion to seek if anyone agrees with her. She plays softball and volleyball in her free time, and colors with "adult coloring books." She is an open-minded person but heights are a no go.
Kirsten is a laid back person, she tends to keep to herself but do not doubt her to make you laugh. She is a whole-hearted person with a radiant vibe that shines out through her words. Without a doubt you will always see her smiling no matter any situation.
When asked about her family and important people around her, I was truly moved. Kirsten and her father specifically have a special bond that keep them tighter than tight. She has told me they can talk to each other about anything and everything. She also has 3 siblings, 2 sisters and 1 brother.
Kirsten holds a bright future and it is not hard to tell why. After high school she wants to pursue and dedicate her life to being an orthopedic physical therapist. She would like to attend Marquette University in Milwaukee, Wisconsin. Her main fear is her life going out of control, financial stability and not having anywhere to go, yet anyone that comes across her presence knows that is a huge doubt.
Kirsten Meyers is a open-hearted person and if you happen to come across her path, make sure to say hello because it is guaranteed she will brighten your day.