By: Lauren Mitchell
Follow me on Twitter @lauren_owlfeed
When it comes to celebrities we always seem to want the things they have, even if we can buy the same product much cheaper. Society seems to be attracted to products with celebrity names on them, whether it be shirts or perfume. Sometimes, it's almost impossible to get  something off the celebrities product line because it sold out in minutes. Sometimes, we have to go on Ebay and buy it at an even more expensive price.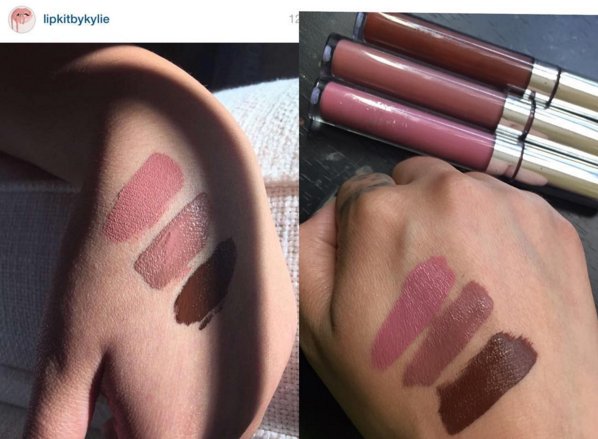 One of the most unbelievable sales from a celebrity is a plain white T-shirt for $120 by Kanye West. It's hard to think someone would buy a $120 plain white T-shirt just because it has Kanye's name on it. Why not buy one for $5? The shirt actually sold out as soon as it came out, people say he is a "hip-hop's biggest fashion enthusiast," that is why they bought it.
In 2007, the popular song Umbrella came out. This song raised sales for the umbrella company that Rihanna used for her video. It still cost the same of every other umbrella, it's not the same situation as Kanye's shirt, but it is weird how people could have bought any other umbrella, but sales suddenly spiked up in that company's umbrella's.
One of the most popular things celebrities sell next to clothes and makeup is perfume/cologne, it's something you can find at stores with the celebrity's signature, name, or just a significant name that relates to that celeb. Now we buy these expensive bottles for over $40 when the same scent is sold at another store for less that $15. I have to admit even I've bought perfumes with my idols' names on it like the Harajuku Perfume by Gwen Stefani and the Monster Perfume by Lady Gaga.
As I said before, makeup is one of the most popular things. Let's use the matte lipstick from Kylie Jenner, for example. Those sell for around $40 in general but sell out in minutes. People will even go on Ebay and buy some for over $300 and now people are saying those are fake. People are really wanting Kylie's makeup, but ColourPop's Ultra Matte Lip Liquid Lipstick is $6 and people say it looks exactly like the Kylie Jenner Matte Lipsticks. This is the same situation for a lot of other product lines and makeup companies.
Lastly there's the popular Air Jordan brand shoes. They sell for around $160-$180 and are made by Nike. People could have chosen shoes much cheaper, but with Jordan's logo and name on it people would pay an expensive amount for them.
It is interesting why we choose the more expensive way just to have a celebrity's product. I am not discriminating against those who do because I even do it, it's just something to think about. No matter what, we have all either thought of or even bought an item of a celebrity's. These items may seem amazing and worth their price, but are they really?