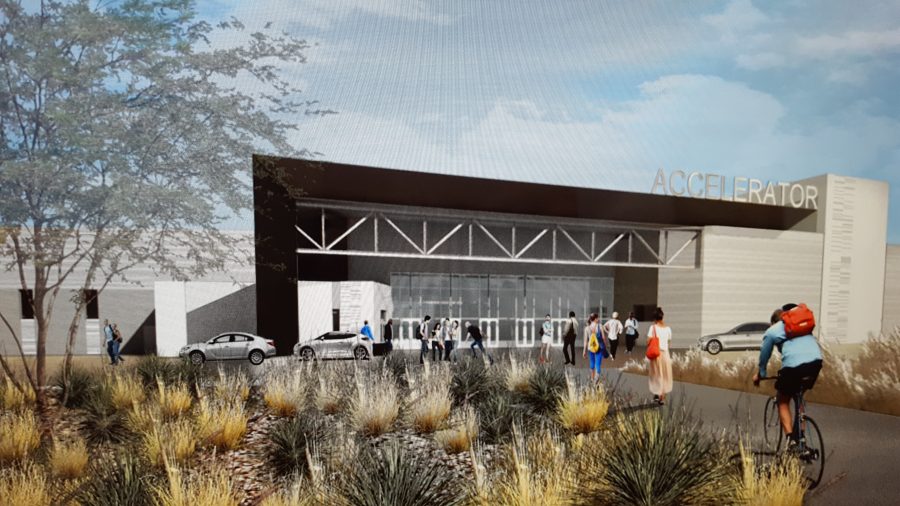 Clinton Barney
@CJjournalismAF
There have been many rumors and speculation on whether or not the news about a new school being built in the Valley is true or not. Now, we finally have an official answer.
The Agua Fria School District will soon be home to a fifth school in the near future, located in the Southwest Valley, near the White Tank Mountains. In an animation of the proposed design of the school on aguafria.org, it looks to be a hybrid between an outside and inside school, like many of the other schools in the district.
The school is scheduled to open during the 2018-2019 school year.
Idea for a new school have been in the works since 2014, as reported by the West Valley View. In an article in August of that year, Charity Yodis wrote: "Agua Fria Union High School District Superintendent Dennis Runyan made his first public announcement about a future new school at a district gathering the morning of July 31."
Construction of the new, unnamed school began on January 12, 2017.
According to an article by kjzz.org, the school will help to solve the problem of overcrowding within a few schools of the District.
The fifth school is said and planned to focus on the STEM fields. In the same animation of the proposed school's design, there can be seen a few rooms specifically set aside for a robotics and recreational center.