Battle For the River Rock
By: Naomi Metoyer
OwlFeed Journalist
On Friday, September 1st, our Agua Fria Owls fought hard for the infamous River Rock against the Tolleson Wolverines, one of Agua Fria's biggest athletic rivals.
With a loss at 31-58, the Wolverines keep the rock, but not for any lack of work from our varsity boys.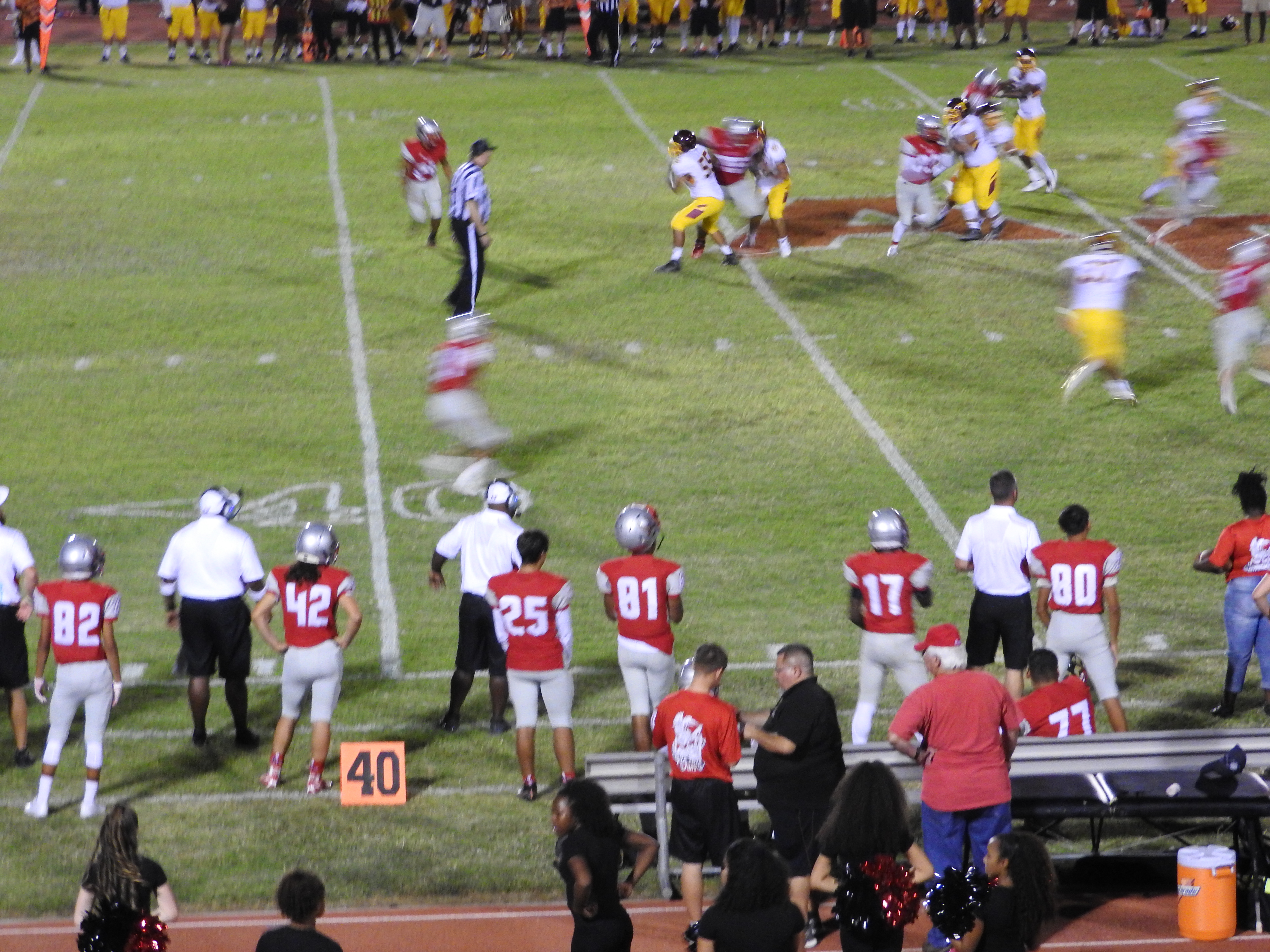 For years, Owls and Wolverines have been vying for the right to claim the River Rock, a symbol of the rival football teams that wear red and maroon. Tolleson, as of last year, held the rock for their victory against our team during the fall of 2016.
Despite our Owl boys' best efforts, Tolleson has kept the rock for at least one more school season.
With a quick touchdown in the first quarter followed by another later on, star Tolleson receiver and safety Andre Johnson had some good insight on the game against Agua Fria. "They didn't give up," he says, "…and it scared me. They fell back but they came back strong,"
After the serious gap that came about during quarter one, things were looking rough for Agua Fria. This didn't seem to matter to the Owls. The boys went from not scoring at all to ending with a fantastic play that startled Tolleson's defense and focus, only moments before the end of the game.
To the last minutes, they played their hearts out. No matter the result or claim, they were winners in the hearts of the school.
Owls varsity player Anthony Morphin says that the River Rock is a "part of our school's pride for athletics." Johnson agrees, calling it a "symbol of an ongoing rivalry," as well as "the pride of the winning school, giving a little extra spirit for as long as they have it."
This mentality gave way to a good spirited game and a mutual respect on both sides for the hard work of the opposing team.
"They played hard and better, so they won," Morphin says of Tolleson, "but we gave it our all." Although the Owls didn't come out on top of the rock, the school won't forget their hustle and work under those Friday night lights this season.
Don't miss our games or the chance to support your fellow classmates on Wednesdays for Freshmen, Thursdays for Junior Varsity, and Fridays for the big Varsity showdowns. Be an Owl!