Why I Loved Emma Gonzalez's Speech
By: Naomi Metoyer
OwlFeed Journalist
In the wake of tragedy, a survivor arose to speak for the voiceless, calling upon the young to foster change in a broken and mourning nation.
Emma Gonzalez, an 18-year-old senior at Marjory Stoneman Douglas High School, the location of the Valentine's Day shooting where 17 students and staff died, spoke on the issues of gun violence, gun legislation and governmental action.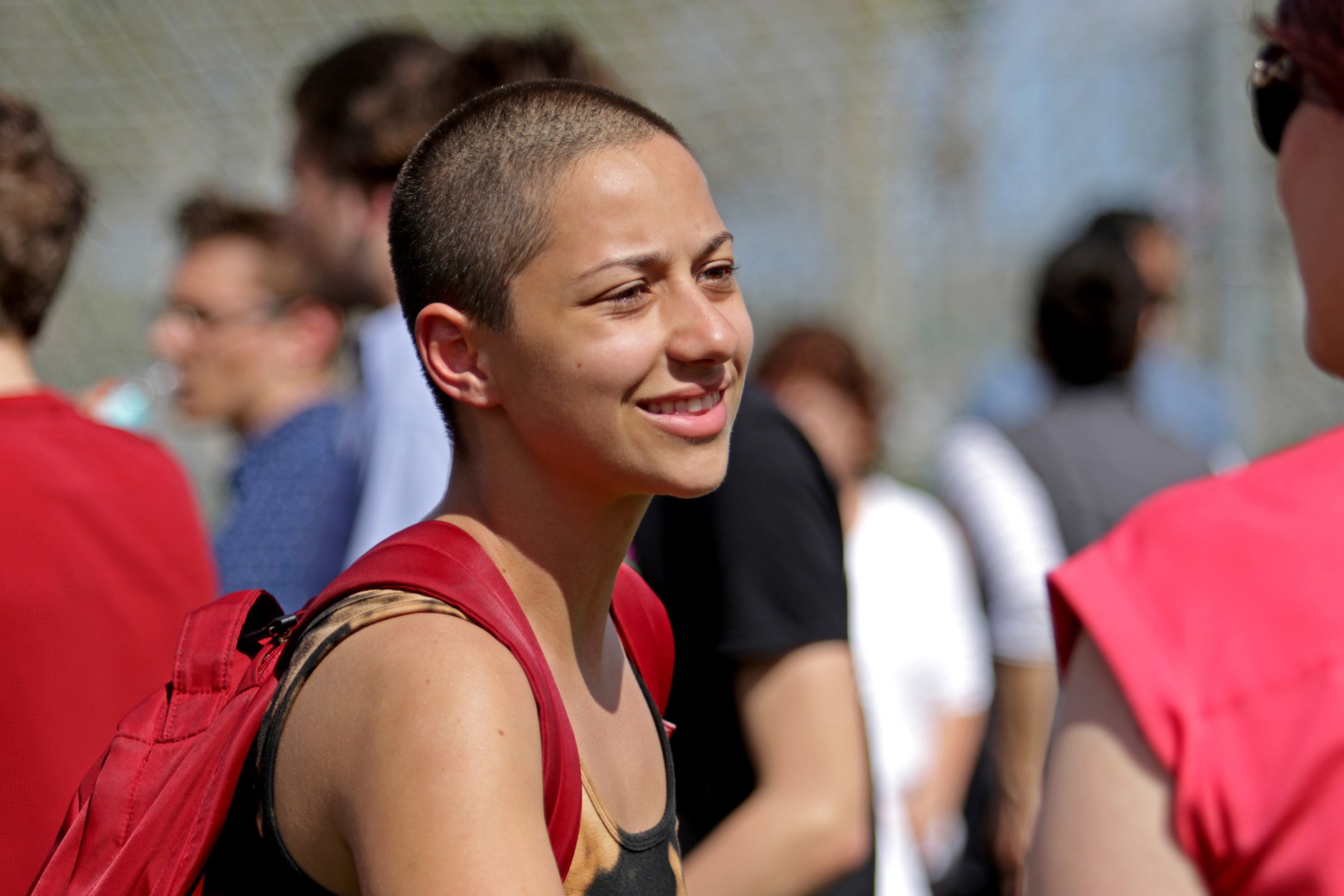 ¨We haven't already had a moment of silence in the House of Representatives," Gonzalez began her speech at an anti-gun rally in Fort Lauderdale, Florida, three days after the shooting. "So I would like to have.. one."
In a speech where she widely expressed  the rage and grief she felt, Emma spoke plainly about the reality of gun laws and the resulting gun violence, speaking for those who ¨don't have anyone listening to them, for those who can't talk about it just yet, and for those who will never speak again,¨ as she told the world in an article published on Bazaar.
Emma called out both President Trump and the National Rifle Association for their continued inaction and apathy towards similar tragedies as a result of easily accessible firearms. Ms. Gonzalez did this in the most genuine and beautiful way I could imagine.
She did not shy from the cruel reality that is American gun violence. She did not smile prettily nor wave to the camera. She did not compose herself in that distant way so many orators and leaders do.
Gonzalez cried and screamed so loud the speaker blasted back. She called ¨B.S.¨ on all of the ridiculous things we kids have been told about guns. She debunked the excuses that have been force fed to us our whole lives, lives that have never known a moment of peace from this national epidemic of violence.
She called to the masses in a time of darkness and division, and through it all, we have witnessed the beginnings of change.
According to The Press Democrat, the state of Oregon passed the first gun law since the shooting, a bill ¨prohibiting domestic abusers and people under restraining orders from owning firearms.¨
On an even larger scale, thousands have already committed to joining in hundreds of walks all over the country to local, state, and even national courthouses, what has been called the March For Our Lives campaign. Beyond this upcoming event, America has already seen several walkouts nationwide organized by hundreds of students and staff at various high schools.
Many students at our very own school of Agua Fria have voiced their opinions on the issue of gun control, school walkouts, and such solutions as arming teachers.
The possibility that teachers may soon become armed with concealed weapons ¨doesn't solve anything for the country, but benefits Trump and the NRA in the end,¨ said junior Mia De La Torre. But, in the end, isn't this a common theme lately?
Emma, in a speech that is not only genuine and raw, but truthful and inspiring as well, gave voice to the thoughts of those who have for too long been ignored.
Students, staff, parents of the Agua Fria community, I urge you to follow in the example of this outstanding young woman. Be the change you wish to see in the world.
Will you speak for your life? Will you act in defense of peace? Will you, the future generation, America´s young minds, help your country rise above the violence of this new world?