Agua Fria's 2018 Graduation Is Now Being Held At Castle & Coasters
By: Hope Laborin
@SherryBomez
This year's graduation has many students, parents, and teachers alike talking. Not because it's coming up soon, but because of the new location it will be held in. It was stated prior that our class of 2018 would be graduating at the Cardinals Stadium, but not anymore!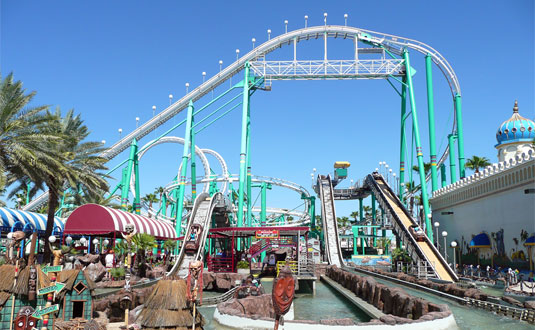 This year our graduating class will be sent to a place that is perfect for this occasion. That's right folks this year they will be sent, not a grand stadium, but instead, to Castle & Coasters a place that everyone will enjoy!
This decision was finalized recently by Mr. Ernest Nolima and the school board on March 26, 2018.
"I feel that this is a great plan. It gives the students and parents something new to remember. It's definitely something that will leave a mark in the school's history," said Mr. Nolima.
Some students do not agree with this idea.
"This plan is stupid. I'm not going to walk even if my mom ties me to a missile and rocket launches me to the place. I wouldn't be caught dead walking on a makeshift stage in the middle of a bunch of 5-year-olds that don't know how to wipe their own nose," said Carrie Underwood.
However, most do support this plan and are excited.
"I think that this is going to be awesome. I can't wait to graduate this year. I'm not even going to wait for pictures with my family I'm just going to go straight to the arcade and play Galaga for the rest of the day. I also can't wait to meet Barack Obama," claimed Sherry Bomez.
That's another thing, apparently not only did Mr. Nolima contact Castle and Coasters, but he also contacted former president Barack Obama and asked that he attend the graduation and give our students their certificates.
Remember that if you are a senior and you don't want your friends and family to miss out on the event, make sure to invite them over and give them a front row seat.
HAPPY APRIL FOOLS!!!