March For Our Lives Rallies Supporters Against Gun Violence
By: Naomi Metoyer
OwlFeed Journalist
Generations of people–grandparents, parents, and students alike–rallied together this past Saturday, March 24th, 2018, in opposition to the gun violence that plagues modern American society. Not only did several prominent young figures speak out across the nation, but countless other thousands of people gathered together in cities across every state in the union, standing in unison, posters raised and chins high.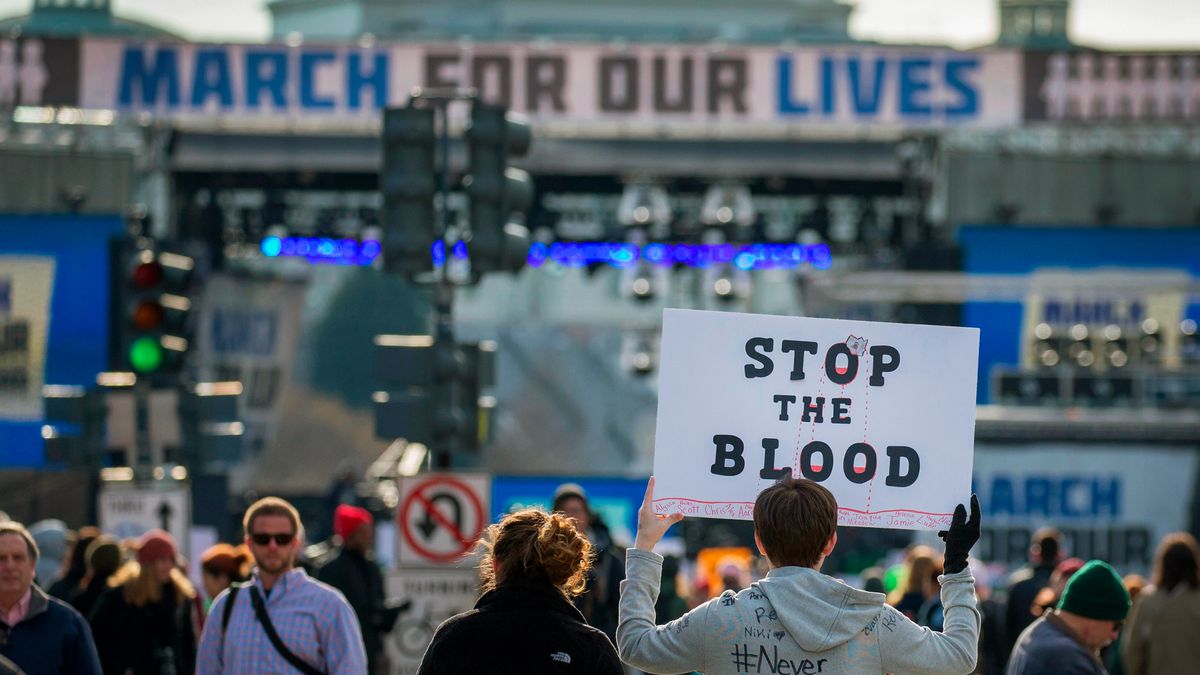 Symbols of courage, voice, and strength, Parkland Florida shooting survivors Emma Gonzalez and David Hogg both urged a new normal for Americans in their speech as well as emphasized the pain they still feel in the wake of the tragedy that robbed them of friends, security and peace.
Emma stood on stage in Washington D.C. for approximately 6 and half minutes in remembrance of the shooting that took the lives of many members of her community. In the few words she spoke, Gonzalez named all of the victims that "would never" do anything again and then, after minutes of silence, said, "Since the time that I came out here, it has been six minutes and twenty seconds. The shooter has ceased shooting and will soon abandon his rifle, blend in with the students as they escape and walk free for an hour before arrest. Fight for your life before it's somebody else's job."
Famed director Steven Spielberg responded to Emma's speech, according to Variety, by saying he believed, "Emma Gonzalez's six and-a-half minutes of silence was profound. Everybody was crying." He also shared his hopes that "Maybe high school students can do something about gun control," as college students did for the Vietnam War.
David, although still very representative of the Florida shooting, took a broader approach to the issue, calling upon the citizens- the students- of America in a series of powerful proclamations of "no more." "We are going to make this a voting issue. We are going to take this to every election, to every state and every city," Hogg said in the capital. "Now is the time to come together, not as Democrats, not as Republicans, but as Americans."
Yolanda Renee King, granddaughter of civil rights activist and legend Martin Luther King Jr., led protestors in a chant so loud that "the whole world [could] hear." She, along with thousands, demanded these words: "Spread the word, have you heard? All across the nation. We are going to be a great generation."
"I have a dream that enough is enough and this should be a gun-free world, period," the 9 year old alluded to her grandfather's famous speech decades before.
And among these great speakers, beyond their words and strength, on Saturday, the nation, thousands upon thousands of people, banded together in a desperate call for a better and more peaceful nation. They were in the streets, and if they could not, supporting at home or work. They were children and teens and adults. They were all of us, this entire nation.
The seeds for change are not far either; change is simpler, more achievable, and closer than many think. In fact, several Agua Fria students proved adamant advocates of the movement for gun control and peace. They took time from their day this last weekend to make posters, spread their voice, and march for their life.
Gun violence is not going to stop with one protest or one voice, but many–dozens, hundreds, thousands. Just as it is with any revolution, any movement. Just as a nation cannot be broken overnight, but through a long history, so too does change require time to occur. And it is up to all of us to foster that change.