The Weeknd Mourns Heartbreaks in New EP
By: Elizabeth Sandoval and Naomi Metoyer
Owlfeed Journalist
      At the end of March, the R&B hip hop artist The Weeknd dropped a new EP, "My Dear Melancholy." The EP, of which has raised speculation about his feelings towards ex-girlfriends Selena Gomez who "was caught by TMZ making out with the pop star" according to Vulture and Bella Hadid, is a swift turn back in the direction of his old music.
     Abel Tesfaye, otherwise known by his stage name The Weeknd, debuted in 2011 with his mixtapes House of Balloons, Echoes of Silence, and Thursday, having only released songs anonymously through YouTube the year before.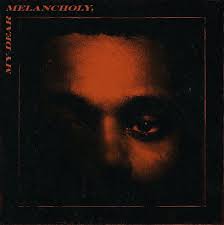 The R&B artist's debut albums were followed by another two years later, "Beauty Behind the Madness," which, although still very good, was an obvious shift in his creative direction. However, when Abel released Starboy the next year, many fans were shaken by the even further stray from his roots and the style we fell in love with.
     As Alexis Petridis said it, "the Weeknd seems to have decided this is the moment to go for the mainstream pop jugular." And this was the consensus for many original fans in the wake of "Starboy". That is, until he dropped "My Dear Melancholy,".
     The first song on the album is "Call Out My Name". This song is about a break up. It seems to be about Selena Gomez when he said "I almost cut a piece of myself for your life." She had a kidney transplant for her Lupus while they were dating but they must've not been a match.
     "Try Me" is the second song on The Weeknd's new album. This song is about a "lover that is in love with another guy" according to Spotify Genius. The lyrics in this song say "I didn't know you were down for him finding out."
     The third song on this album is called "Wasted Times." Fans have speculated that this song is about Bella Hadid. Soon after The Weeknd and Selena Gomez broke up there was sightings of the Weeknd and his ex Bella Hadid. These lyrics seem to correspond with the sightings of them two together. "I can't seem to forget about you" as well as the lines, "Wasted times I spent with someone else.. She wasn't even half of you," seem to confirm this theory.
      "I Was Never There" is the fourth song on the album. This song seems to be blaming someone when he says "It's all because of you" repeatedly.
      The fifth song on the album is "Hurt You." The lyrics, "Now I know relationships my enemy so stay away from me," seem to mean that he's been hurt from a significant other.
     The sixth and last song is "Privilege." He says "I don't want to hint that you were suffering" talking about someone nobody knows who he could be talking about in this song.
     The album was a success and has been a hit ever since it dropped.