Georgia School District Reinstates Paddling of Student
By: Angel Franco
OwlFeed Journalist
A few weeks ago a charter school in Hephzibah, Georgia, sent consent forms home to enforce a new disciplinary action of paddling which is also known as spanking a child on the bottom with a wooden plank/board, which will create a form of punishment and discipline at the school. According to CBSnews.com the Superintendent of the Georgia school stated "In this school, we take discipline very seriously."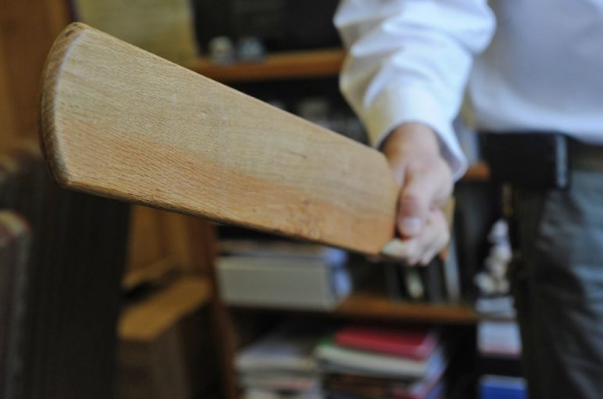 After sending home the consent forms, approximately one- third of them were sent back with approval to use paddling as a form of discipline.
Paddling is also school corporal punishment, which is said to cause deliberate pain or discomfort in response to undesired behavior by students in school. If parents decide that they do not want to consent to their children having this form of punishment, then if their child does get in trouble then they must allow the child to be suspended for 5 days every time that the child is in a situation where disciplinary action is necessary.
This form of disciplinary action has not been seen to be used in schools in many years and is very controversial, although it is still legal in 19 states in United States, it is not put into effect as much as it used to but now this school in Georgia is trying to bring it back.
Some parents of the students that attend this Georgia school are left in shock and others wished that it was never taken out of schools.
The students whose parents give consent, paddling  "will be administered using a 'three strike' policy," according to the document. "A student will be taken into an office behind closed doors. The student will place their hands on their knees or piece of furniture and will be struck on the buttocks with a paddle," the form explains.
Paddling is legal in 19 states as stated before, including Alabama, Arkansas, Arizona, Colorado, Florida, Georgia, Idaho, Indiana, Kansas, Kentucky, Louisiana, Missouri, Mississippi, North Carolina, Oklahoma, South Carolina, Tennessee, Texas, and Wyoming.
Reactions to run this policy of punishment have left people in shock, not sure why schools would want to bring back paddling in schools.
The superintendent of the Georgia school states "I honestly feel like it's something that's not going to be used very often," Boulineau said to the local news station. "Sometimes it's just kind of the threat of it being there becomes a deterrent in itself."