Meet Kyle Page
By: Armando Castro Jr.
Owl Feed Journalist
Meet Kyle Page. Kyle grew up with his father and brothers in Riverside California, then he came down to Arizona to live where he got to meet new people and friends.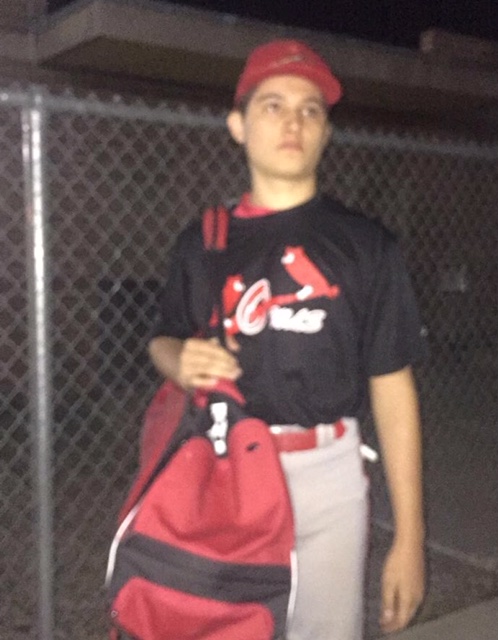 He likes to go hiking and fishing plus he loves to playing video games. He love these things because they keep him active every day of the week so he can keep his mind focused.
Some of his favorite games are Red Dead Redemption and Fortnite. Kyle like playing this game because the game keeps him focused when is playing and he like playing with friends lot with the games.
Kyle's favorite brand of shoes are Nike, Vans, Adidas and his favorite shirt is Tommy Hilfiger. He loves these brand because the are his favorite things in life.
Kyle's position in Mr. Jovanelly's class is sports and his beats are wrestling and baseball. He choose this beat is because he loves doing baseball and want to interview the baseball players that are on the team and go to the games.
Kyle's favorite types of music are rap and country. Specifically some people that Kyle like to listen to are Blueface, Chief  Keef, George Strait and Blake Shelton. Kyle listens to this singer because he loves listen to country and rap. Kyle likes Blueface because of the songs he's made over the years. He listens to him more than other rappers but he also listens to Chief Keef so like more than one rapper. In his future Kyle would like to get married, have kids, buy land and have a farm for his children where they can grow up riding horses. He can see himself living in the west or anywhere with dry air.
Kyle's favorite baseball team is the Los Angeles Angels and his favorite player is Mike Trout. He love the Los Angeles Angels is because he grow up near where the Los Angeles Angels are from. The Angels are from Anaheim, California, but Kyle is from Riverside so he not far away for where the angels are from it is about a 46 min drive to Los Angeles Angels stadium.
The reason why Kyle loves Mike Trout is because he is the best player on the team and he look up to him lot and want to be like him when he grow up Kyle think that Trout is the best player in the world that there no one that be better than Mike Trout.