By: Sarah Niezgodzki
OwlFeed Journalist
Well, here we are. My last few weeks of high school, and the last story I will ever write for the Agua Fria Journalism program. The past four years have been a wild ride, and now is the time to look back on the amazing memories made on this campus.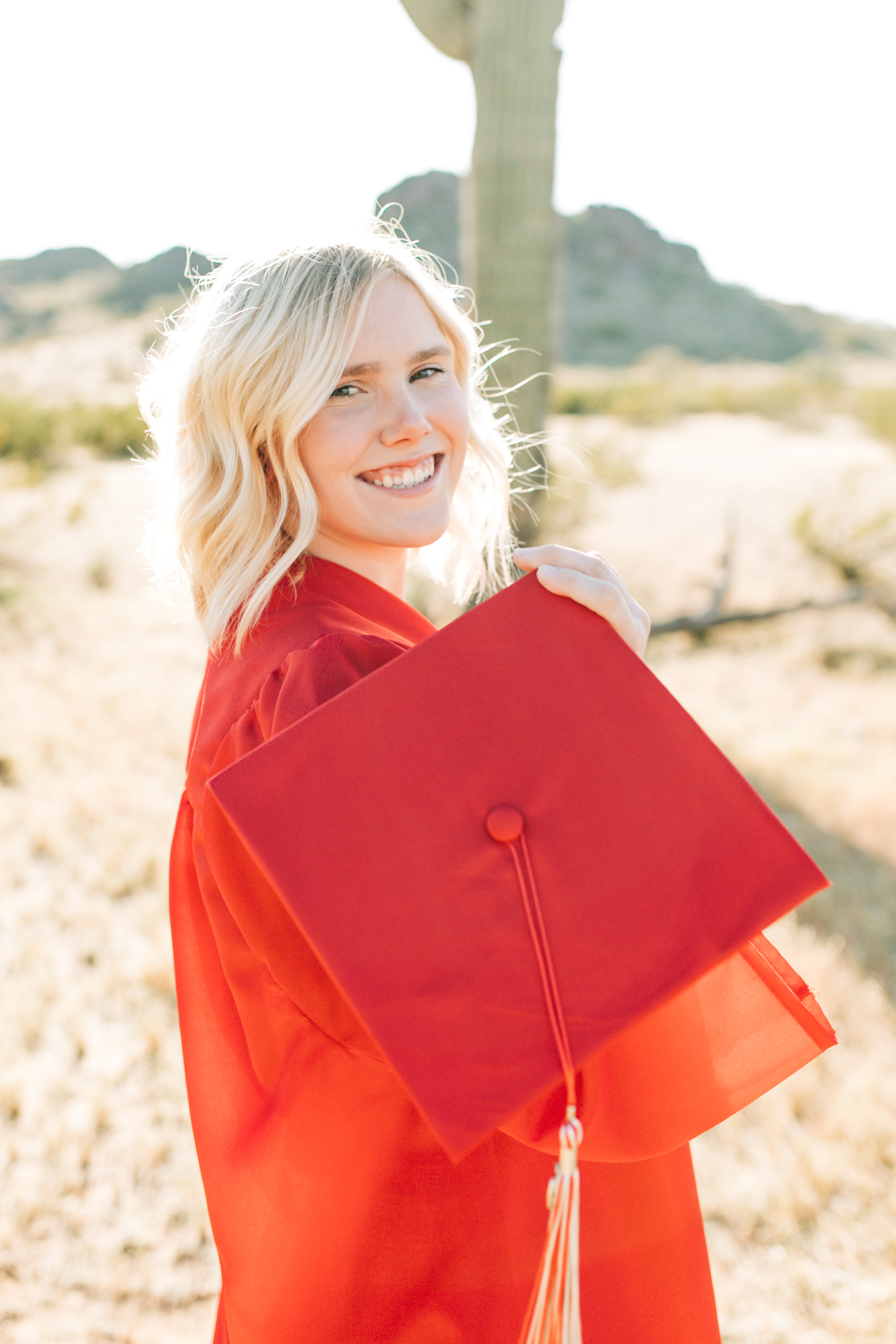 As a tiny freshman, I was terrified. I didn't come from a middle school in the area, I didn't know anybody and I wasn't sure if I was going to make friends. Thankfully, I was able to make quite a few friends that would stick with me till senior year. So, thank you to Sierra, Kaylie, Jaeden, and Alexandra for sticking with me through it all, and also dealing with my fake edginess back in the day (yes, half my head was shaved).
I definitely had my falls throughout the years, literally. From falling on my face in front of my freshman English class while we watched Romeo and Juliet, to slipping in the mud in the courtyard during lunch my senior year. But that doesn't take away from the many ups I've had.
Freshman year, I joined the swim team, which was the start of my four years of varsity on the team. I was then able to be a team captain my junior and senior year, which was a great experience. This team was more of a family, whether we were in season or not. Win or lose we always supported one another.
I'd like to give a big thank you to Coach Schober and Coach Secor, for dealing with our crazy antics and returning for another season though they joked that they wouldn't. We truly appreciate you both so much. You made the swim team all that it could be. You made us all better, though I know we didn't show it sometimes.
Now, of course, this wouldn't be a goodbye if I didn't mention some of the amazing teachers that I have come in contact with here at Agua Fria.
A big thank you has to go to Mrs. Parker. Thank you for putting up with me for 3 years in StuCo. I know how difficult we could be, especially me. Everything you do is so appreciated, and I don't know if I would have stuck with StuCo if we didn't have such an amazing advisor. So, thank you.
Since I did mention Student Council, I want to say that this club has made my high school experience the best it could have been. It will definitely be the thing I miss most about high school. Even though we have our arguments, StuCo has been my family and has given me the opportunity to get involved with AASC and meet so many amazing people. I will forever be thankful for the experience this club gave me.
I would also like to give a huge thank you to Mr. Nightingale for being the greatest teacher I have ever met, and also one of my best friends, even though you won't accept that fact. Thank you for being so accepting and loving to every single student that you come in contact with, you are someone that everyone needs in their life.
Someone I met during high school that has definitely changed my life forever is Sydnee Messerschmidt. I am very glad that our mothers forced us to be friends. I don't know how I would have survived without you, and next year is definitely going to be weird. You are truly one of the smartest and strongest leaders I have ever met, and everyone deserves a Sydnee in their life. I have so much love in my heart for you and I know that you are going to do great things next year, and in the future.
Next year, I will be attending Arizona State University as a film major. Though that's not set in stone because I don't have my whole life planned out. That's a message I would like to leave behind for those of you who are stressed about knowing what they want to do after high school. You don't need to know what you want to do for the rest of your life, because it is, well, the rest of your life.