The Chic & Unique New York Fashion Week
By: Amira Bouhout
OwlFeed Journalist
As it happens every year, despite some of the public doubting its relevance, hundreds of people even thousands, will prepare for this week. 
New York Fashion Week takes place in Manhattan and will display work from hundreds of different designers. 
Many familiar faces in the fashion industry walked the runway this year and many other influencers were there this year. 
This year a brand named "Bstroy" caused a lot of controversies. They revealed their spring 2020 clothing and it included some sweatshirts with the names of famous school shootings like Sandy Hook, Columbine, and Marjory Stoneman Douglass and the sweatshirts then had holes in them to mimic bullet holes. 
Many people online did not like this and disapproved, they thought it was very offensive. Few thought that it was a tragedy but "it's for awareness," said one user on Bstroys' Instagram. Although most were saying things like, "Making money off tragedy" and "Deeply disturbing." 
On a lighter note, there were still many beautiful shows to see. Bella Hadid made many different looks including Versaces' very elegant and sophisticated looks to Moschinos' fun and ruffled look. 
The makeup at a lot of the shows this year gave many "Euphoria vibes." Euphoria is a show on HBO that features a lot of bold makeup looks with a lot of glitter and rhinestones. 
So doing this makeup at the shows this year could have been a way to be "trendy" and not seem out of date.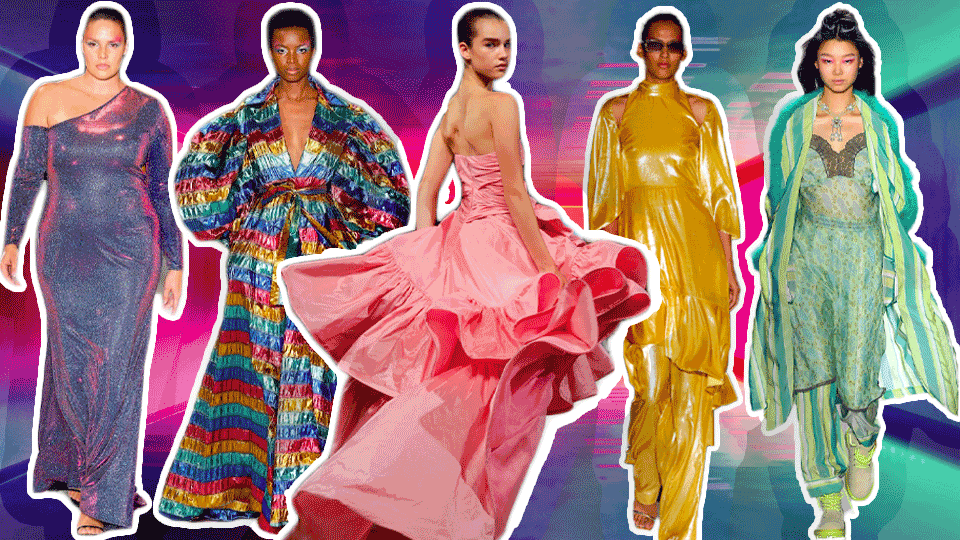 Now, influencers like James Charles, a beauty influencer on YouTube with more than 16 million subscribers and Emma Chamberlain, a comedy/lifestyle YouTuber with a large audience as well, both showed up and people were shocked that YouTube influencers like them showed up to such an exclusive event.
Many this year expected Kendall Jenner to walk this year since she didn't last year, but she did not walk the runway this year either. 
She was still front row at many shows and told Vogue, "It's a lot more mellow to just go, but I won't lie, today I was missing it."
 Off-White also showcased their 2020 spring/summer clothing and had a really nice show also showed some really cool pieces. Off-White is a very popular, edgy streetwear brand founded by Virgil Abloh, a DJ and the artistic designer for Louis Vuitton. 
Finally, Rihanna with her amazing Savage X Fenty show which in my opinion was the best show. Models came out in beautiful lingerie and displayed it wonderfully while there were performances from Migos, DJ Khaled, Halsey, and Big Sean, plus many more. 
There were a lot of well-known celebrities on the red carpet for the show like Kehlani, Gigi and Bella Hadid, Normani, Vanessa Hudgens, Hailey Steinfeld, and Luka Sabbat. 
Well, this has been a recap of New York Fashion Week and the highlights of it. Many people, including myself, are still excited to see what else comes out of the next weeks in the fashion industry as fashion weeks around the world continue.