The Curse of Winter Dances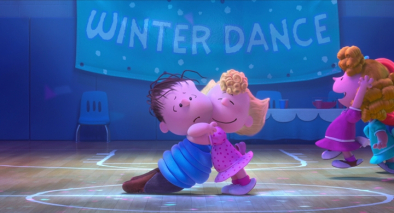 It has been a continuous trend for the past 3 years that Agua Fria winter dances flop due to a lack of student involvement or participation. The big question is what can we do to prevent this from occurring and why are students so opposed to them?
Student Council member Sydnee Messerschmidt, a senior here at Agua Fria, shares her frustration regarding the canceling of Hoopcoming.
"It sucks that we work on events like Hoopcoming since October, planning and booking what we are going to do. It really just depends on how the student body reacts and chooses to participate. It sucks because we want everyone to have fun,"  Messerschmidt said.
Nathaniel Negron, a junior here at Agua Fria, shares his perspective as to why he and others don't attend winter dances.
"I think it's the season, everyone is sick and it's cold out," Negron said. "Other people see that it's not really hyped up and that it doesn't seem fun so I think people just assume no one is gonna go. That's kind of the reason I wouldn't go."
On the contrary, many Agua Fria students were all in when Hoopcoming was announced and many were disappointed to find out it was canceled.
Kendal Davit, also a junior at Agua Fria, was upset to find out that Hoopcoming had been canceled. It was a bigger deal to her since she had designed the ticket for the dance. "I was so sad, I had even bought a dress for it," Davit said. "I made the ticket for the dance and I wanted others to enjoy it as much as I did."
Simone Peatree, a senior here at Agua Fria, was one of many that looked forward to the dance. "It's annoying because I was going to buy my ticket either Thursday or Friday and they canceled it Wednesday," Peatree said. "I think if they waited more tickets would have been sold."
Many students considered buying tickets, however, some were scared of homecoming events to reoccur. Some even did not have parental permission to attend.
Overall, the spirit week leading to Hoopcoming was successful and many students enjoyed it. However, for the past 4 years, dance sales have declined.
Although this was a bump on the road the student body is extremely excited for prom and we hope the winter dance curse will be broken in upcoming years.