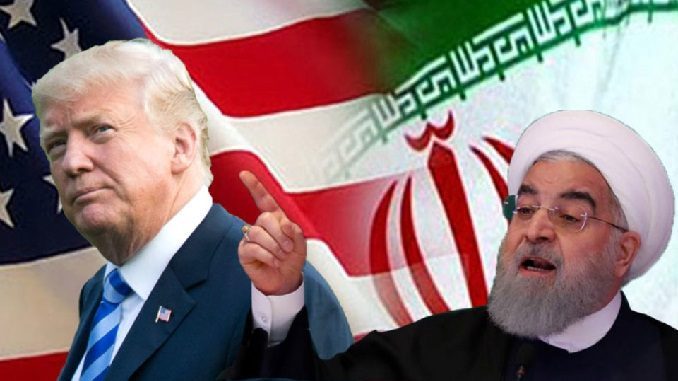 Why did Trump kill the top general of Iran?
Well here are the reasons that caused President Donald Trump to wipe out the general of Iran,  Qasem Soleimani, who was an Iranian Major General in the Islamic Revolutionary Guard Corps and was the second powerful person in Iran. The Iranian General was killed for being responsible for the death of an American contractor and for being a part of the attack that happened on the U.S. embassy.
Donald Trump wrote on Twitter, "Iran will be held fully responsible for lives lost, or damage incurred, at any of our facilities. They will pay a very BIG PRICE! This is not warming, it is a threat."
Trump has threatened Iran like this before, but there's no telling if he would really revenge by bombing Iran not only for killing an American contractor but also to make sure Iran never makes plans against the U.S. military ever again.
On  January  8, 2020, Donald Trump said, "As long as I am President of the United States, Iran will never be allowed to have a nuclear weapon."
There was an attack on the US embassy that killed around 25 fighters of Kataib Hezbollah.
Trump has been impeached by the House of Representatives for seeking help from Ukraine to encourage his chances of re-election, not following and respecting the laws made by Congress.
Trump is not giving up on the presidency and is still trying to solve the impeachment problems to  continue as president of the U.S. "We went through hell, unfairly, did nothing wrong, did nothing wrong," Donald Trump said.
Now Donald Trump wants peace with Iran saying, "The United States  is ready to embrace peace with all who seek it."
"We are not looking to start a war with Iran, but we are prepared to finish one," said Mark Thomas Esper, the current and 27th United States Secretary of Defense, adding that "Washington wants to see the situation de-escalate."
After all these events Iran might not want to embrace peace with the United States. Iran is protesting now, angry with their government and Americans.
Iran also fired on two Iraqi military bases where U.S. forces are based.