Meet Makayla Kennedy
With a brand new semester comes a brand new year of journalism, and with that new year, comes new and returning reporters. Speaking of new reporters, this is what you need to know about Makayla Kennedy, OwlFeed's newest Lifestyle reporter!
Makayla Kennedy is a junior here at Agua Fria High School and is new to this class. She has taken on the role of becoming a Lifestyle reporter. 
Makayla is a very kind-hearted and loving personality and is also very passionate about hobbies! Makayla was involved with softball for a little bit but she hurt her knee in 8th grade. After that, she thought it would be best for herself not to play anymore, but Makayla really misses it. 
Makayla has a few hobbies such as skateboarding and watching wrestling, and occasionally painting. Lastly, she is very involved with theater.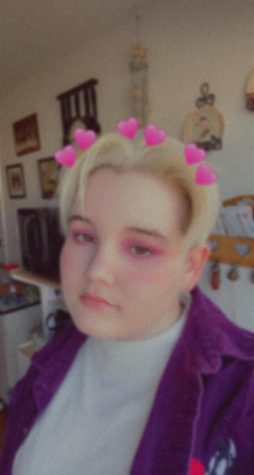 The reason that she decided to join journalism wasn't for the idea of a hobby, but because of the help of her older sister. Makayla's sister took journalism in high school as well, and Makayla said she talked about how it was fun. Makayla also took it to get out of her comfort zone, as it was different from all her other classes. 
She is not sure about pursuing journalism in the future. Right now she is in the process of thinking about it. She said it is "fun and exciting," so maybe she will take her journalism skills to the next level. 
Makayla also has a few other family members in addition to her older sister. She has an older brother as well and she is the youngest sibling in her family. She also has a cat and dog to add to her family. 
Makayla said her inspiration in her family is her mother. Makayla loves to go to her nana's house as it is her favorite place to be. She has a lot of good memories there and she likes to hang out with her nana. 
A celebrity that Makayla finds inspiring is Harry Styles. Harry is her inspiration because he does not care what others think about him and also because he is ok with himself. She finds that very inspiring. 
Even though I have only met Makayla on a screen and not that long ago, I can say she has a great future ahead of her and she is a very kind person with others.