Olivia Rodrigo Is 'Sour' at Ex In New Album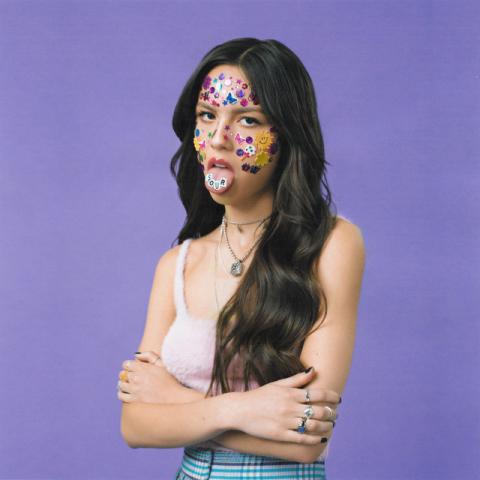 While most people have heard and/or listened to Olivia Rodrigo's album 'Sour,' this story is going to be about why she wrote her album and who the album is about. 
One theory is that 'Sour' is about Olivia's former romantic interest. According to REPUBLICWORLD.COM, "Most fans believe that the Sour songs are mainly about Joshua Bassett, who was in a relationship with Olivia in 2019, while they were working together on the show High School Musical: The Musical: The Series." 
Most people believe that Olivia wrote her songs about her last boyfriend who got together with Sabrina Carpenter two weeks after the break up. In the song "Traitor", Rodrigo wrote, "It took you two weeks to go off and date her, guess you didn't cheat but you're still a traitor."
A lyric from "Happier" was more evidence for her fans who believe that the songs are about Joshua Bassett. "I hope you're happy but not like how you were with me," she wrote.
According to NickSwift.com "'Happier' is about her trying to come to terms with it. Rodrigo sings, 'We broke up a month ago / Your friends are mine, you know I know / You've moved on, found someone new,' " adding that the girl is one who 'who brings out the better in you.' Needless to say, fans are wondering if this track is about her ex, Joshua Bassett, and his subsequent relationship with Sabrina Carpenter – though Rodrigo hasn't confirmed or denied that.' 
Written from popbuzz.com, "Unlike the majority of the album, 'Brutal' is less about a breakup and more about teenage angst and feelings out of place and insecure. However, there are references to a split. Olivia ends the song singing: 'Got a broken ego, broken heart / it's brutal out her', She also sings: 'I feel like no one wants me.'" 
Also from popbuzz.com: "'It took you two weeks to go off and date her / Guess you didn't cheat, but you're still a traitor'" 'Traitor' appears to be explicitly about Joshua leaving for Sabrina with Olivia seemingly calling him out for falling in love with Sabrina while they were still together. 'Brown guilty eyes and / Little white lies' appears to confirm that it's about Joshua. Olivia calls out an ex for betraying her throughout the song." 
After all this research, this article concludes that Olivia Rodrigo wrote her 'Sour' album about her ex-boyfriend Joshua Bassett and how he left her for Sabrina Carpenter a couple weeks after they broke up.