Lil Wayne is the GOAT!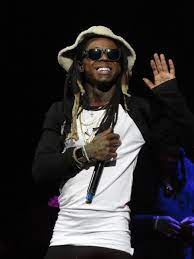 A lot of people have their reasons on who they think is the 'GOAT" in the rap game, but we all know there's only one answer. That answer is Lil Wayne.
In the last 20 years, there hasn't been anyone in the rap industry that can do what he can do in the booth. In fact, most people can't name 5 other rappers better than Wayne. It is not possible. The man has been rapping for more years than most people have been alive.
Bars, wordplay, delivery, sound, and legacy — he has it all and he has been doing it for years. Once you know, Wayne is not to be played with.
When he got on other people's songs, it wasn't their song anymore. He would destroy everyone in the booth, especially in his prime. As time went on his locs grew longer and he just got better and better until he was better than everyone behind him. 
Once you hear the lighter flick before a Wayne song starts, you just know he is going to murder the beat and everything that came with it. 
"When I first started out I just wanted to be just as important as Lil Wayne," Drake told Rap Radar in an interview. That just shows you how much of an impact Wayne had on the rap game as a whole. People like Drake himself wanted to be as good as Wayne.
It's hard for people to accept the fact that he is just that good. In his prime everyone wanted a song with Wayne from the likes of Kanye, Nicki Minaj, T-Pain, Eminem, Dj Kahled, and multiple more. 
Albums like 'The Carter 3' and 'The Carter 2' featured so many classic songs that broke the billboards. Songs such as 'A Mili,' which is a 3-minute freestyle with so many bars and punchlines literally show why many people call him the GOAT. 
"Lil Wayne is easily top 5 if not the best rapper of all time," says Mr. P, a basketball coach in Milwaukee and also my 8th-grade teacher. 
Not many people have longevity in the rap industry like Weezy or are able to gain so much respect and love. Although in the last few years he has been a bit off, taking a lot of drugs and losing the support of his fans lately. But not to me anyway, I can see he is going through a lot in his life right now all I can do is hope that he gets better in health. 
He was also deemed the name of the mixtape god, with classics such as 'No ceilings' and 'Dedication 2.' One time his songs on his album were leaked. Wayne and his team then proceeded to take those songs and turn them into an EP titled 'The Leak,' not even a year after that he dropped 'The Carter 3,' which sold over one million copies its first week.
With all that being said, we will not see another rapper/artist in the next 10 years as influential as Weezy. He is lightyears ahead of everyone — numbers, talents, views, respect and influence shows it. Lil Wayne is the GOAT!