AFHS Softball Strive for a Flawless Season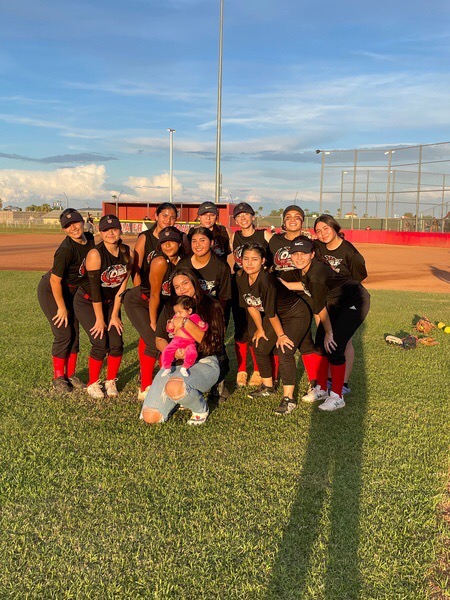 With the pre-season already here, the softball team tries to make a comeback to prepare themselves for the upcoming season. 
They have practice Tuesdays and Thursdays from 3:00 to 4:30 p.m. to work on drills and play on the field. 
They practice only twice a week and have games every Wednesday. The team pushes each other to be better, and the captain herself assists one another and the teammates to be better.
I got the chance to speak to Alyssa Hernandez about her thoughts on how her team is doing this pre-season. She said, "I do believe the girls are doing everything they can. The attitude and effort is always positive out there, but I do believe we can be better and communication is key for us. I like to think that there is always room for improvement for every individual."
Although the Lady Owls' pre-season did not start off great, the team is trying their best, working hard, and pushing themselves to do better. With her encouraging words, Alyssa tries to motivate others while getting the work done.
I got the chance to speak to Coach Jon about his thoughts if he thinks the team is working hard. "I do believe actually, I know the team is out there during this fall off season and the girls are communicating. They are out there to learn and grow and develop. Each and everyone has goals in the spring and those goals start now. This year's group of girls is hungry and eager for information. So with all of that said. #ALWAYSWORKHARD," he said.
When speaking with Alyssa Hernandez I also asked her how she felt about how the team is handling their practices. She said, "Practice is brutal with conditioning but it is making all the girls stronger little by little. We all like to make sure that there is still a way to have a good time which we do incorporate with music and cheering each other on."
Coach Jon also said something else about how he feels this preseason is going so far. He said, "The preseason workouts are going very well! We have a few freshmen out there which is huge. They are the future of this program, as much as we lean on the voices and experience of our upper classmates on the field. We understand freshmen are the stepping stones. They are our tomorrow or future. So getting them out there working and learning the system and the process it takes to be successful, as well as the challenging game of softball, is a big deal. Julie, as you know I always tell you and your teammates as long as you keep coming out to practice, you can't fail."
The Lady Owls' season is starting sometime in February and their next pre-season game is on November 2nd against Verrado at 5:45 p.m. and another game happening later that night at 7:55 pm against Youngker is a home game.