Who is Junior H? Junior H is a Mexican Artist who was born and raised in Guanajuato, Mexico. Junior H is well known for his music genre, he is a singer who sings corridos from the 21st century, such as "Trap Corridos". He also has many other songs that have to do with romance for when you are feeling in love, or songs that help you cope when you are feeling sad. Growing up, Junior H was always loved and inspired by music. 
   He has always been passionate about music. Junior H had started writing music with his friend at the early age of 12. He did end up moving to Utah along with his family over the years and he started to learn how to play the guitar off of YouTube videos.  Due to the lack of knowledge Junior H had when it came to him playing the guitar, he unintentionally created his own style of music. The first album that he had dropped was "Mi vida en un cigarro". This album had a whole lot of unique flows and lyrics on all of his songs, this helped his album generate a lot of views and recognition. In the first week, his album had up to 2 million views. 
  In the span of 1 year, he had up to 12 million views on his first album which was a lot of success for him. In those views, there was a famous music producer " Jimmy Humilde", founder of the Rancho Humilde label for music. Junior H ended up signing a contract to be part of Jimmy's label "Rancho Humilde" and Junior H was put into a group with other singers with the same music genre like Natanael Cano, Dan Sanchez, and Nueva Era.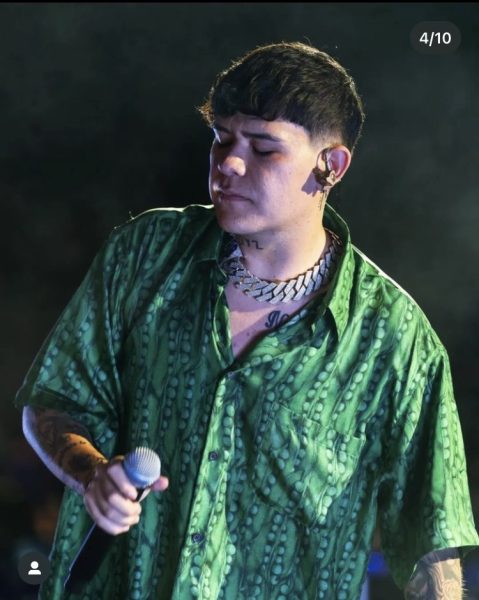 Junior H did have a big hit with his album called "Mi Vida en un Cigarro". This led him to continue more forward into his career. Junior H started doing more and more albums like "Vida<3", "SadBoyz", and many other albums and collaborations. A really good collaboration Junior H has always had was with Natanael Cano. Junior H started taking his career in the music industry most seriously and started getting the recognition he deserved in such a short period of time. Junior H started to get recognition in 2020 when everyone was in lockdown and quarantine due to the coronavirus.
   Junior H did say " Even though we're at home, we are not wasting time and working more than ever."  After quarantine, Junior decided to start touring on August 19 2022, and from then on, Junior H decided to do more yearly tours. This year he performed again with the " Sad Boyz US tour". His tour hit a launch and began on August 11, 2023 in Los Angeles, California, and he is ending his tour on December 2, 2023. 
  I did get to interview my friend Kenya,  about the concert that Junior H had here in Phoenix, Arizona on August 26th, 2023 at the Talking Stick Resort Amphitheatre. "Honestly it was a 10/10. Everyone was dressed up like his tour vibe."  His tour is based on his SadBoyz album which includes the colors silver, purple, and black, inspiring a lot of people were wear those colors.  Junior H has always been very loving and appreciative of his supporters.  Kenya also said, " He interacted with the audience and put time and energy into singing his music."  His fans have always had a good mood and good hype when it came to Junior H performing! " The crowd asked for songs to be sung again and he would and everyone was satisfied," Kenya stated. Junior H has always loved his career and has always put so much dedication into his career and has finally received the recognition he has always deserved since the start of his career.