By: Antawn Salinas
Twitter:@OwlFeedAntawn
I've seen many movies, and with that I've seen plenty of bad movies. As the title implies, these are the worst movies I've ever seen, just in no particular order.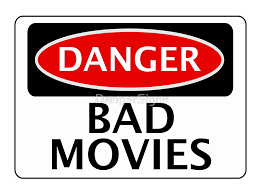 There are a few things I want to bring up before I get into the list. First is that I haven't seen every movie that everyone considers to be the worst, like Batman and Robin, Jack and Jill, or Battlefield Earth, just to name a few. Also there are no movies that are so bad they are good on this list, or else Spy-Kids 3D, Mortal Kombat: Annihilation, and the infamous The Room would end up on here.
Last thing is, if you enjoy any of these movies, cool. I just don't have the same opinion as you. Now, let's get started.
The Happening: This was the first movie where I thought,"Yeah, that is pile of [insert choice word]" right after I walked out of the theater. If you haven't heard of this movie, it is directed by M. Night Shyamalan and is about plants killing people, I think. This movie has Mark Wahlberg and John Leguizamo (who are both pretty good actors) acting clueless the whole time.
I know what I said earlier about movies that are "so bad they're good," but this is the only film on this list that comes close to that, because there are a few hilariously bad moments here and there. But, the rest of the film has no clue where it's going. At one point, the characters are literally running from the wind, just like what you should do to this movie.
Batman V Superman/Suicide Squad: Freaking DC. At least Man of Steel was presentable. I didn't like Man of Steel, but I thought that they could improve on it. But, nope. They give us these two messes in the same year. Call me a Marvel fanboy all you want, these are terrible movies.
Both are horribly acted (Ben Affleck, you are better than this), horribly filmed, horribly edited, if you can even call it editing, and completely mistreats these iconic characters. Screw you Zack Snyder. At least Michael Bay knows his audience. It's insane that they let him treat these characters like this and continue with this franchise.
Chicken Little: This might be the one on this list that many people might hate me for (you could say it's the ugly duckling of the list *bud-dum-tsh*). If you are in that group, I get that this is a part of your childhood, but again this is my opinion. This is the worst animated movie that Disney has made, if not the worst animated movie I've seen.
I've always hated this movie, even when I was younger. The animation is garbage, the constant pop culture references are annoying and not charming in the slightest, and it's too mean spirited for a kids movie, yet too childish for adults. Chicken Little's father is such a moron. He's one of the worst characters Disney has created, and this is the worst movie Disney has done.
The Amazing Spider-Man 2: Another superhero movie done poorly, and this one hits home for me. I'm a massive Spider-Man fan, and this one was hard to watch. There are so many things going on that it's impossible to describe the plot. This movie has so much bs that I ask myself, "Why should I care about any of this?" I liked the first Amazing Spider-Man. I can defend that, I just can't defend this movie in any sort of way, except for it having the second best on screen Spider-Man costume. Other than that, you can just swing past this one.
Son of the Mask: Who asked for this? Who got this made? This is another sequel to a Jim Carrey movie without Jim Carrey in it, that guess what? It's also terrible. I like the original Mask, I think it's a great movie. This one (just like the many others on this list) completely craps on the original with horrible CGI, unwatchable pacing, and just like I said with Chicken Little, it's too mean spirited for kids and it's too childish for adults.  Nothing else to say, but, Why?
Alice in Wonderland(2010): You know the original Disney animated classic Alice in Wonderland? Well, if you wanted a version where they darken all the color, rob all the charm of of the animated version, and add a handful of unnecessary plot lines, you'll get the 2010 live-action remake of Alice in Wonderland, oh wait, I mean live-action sequel to that version, even though they advertised it as a remake. They also call it "Underland" instead of Wonderland in the movie for some reason. Just, don't go down this rabbit hole.  
Pixels: Screw Adam Sandler. Just go away. He's not funny anymore. Pixels bombed, and now he's doing things on Netflix. I did not laugh at any moment in this almost two-hour waste of space of a comedy. Not even any of the action scenes or cameos are cool. All the video game cameos and references are completely wasted and misused. Go watch Wreck-It-Ralph instead.
The Last Airbender: This is the movie why I started criticizing movies. This is why I'm here writing this today. Sorry Hope (my editor) for writing this much and having you to edit this, but I'm about to go on a little rant. How do you make a live action version of something that's animated? It's a trick question, you just can't.
It has never been done right before, and this is a prime example. This movie robs what made the animated series my favorite animated show of all time. It takes and adds nothing. It also tries to stuff a complete season (20 episodes) into 2 hours, and it fails miserably.
Sure, it's an adaptation, there's going to be changes. But, the changes in this are so bizarre. I wish that right now I could be more angry at this movie, but I wasted all my anger on it years ago. Oh wait, I have a little bit more, so I'm just going to stop right now and say *@#!@$@#$@#$#$ THIS MOVIE!!
Some people reading this will probably wonder why I spend this much time on talking/criticizing movies. My reasoning for that is that movies matter to me. I enjoy watching movies and expressing my opinion. They are more than just entertainment. We've all grew up watching them, so it makes sense that we should get something more than joy out of them.
We should laugh, cry (in a good way), hate (in a good way), and most importantly think. Those are the things that a good movie do, and if any of these movies did that to you, great. You got enjoyment somewhere where I didn't.
A bad film is a film that hurts you, makes you angry, and leaves you disappointed. These are the films that did that to me. This is my worst list, but next time, I'm going to end things off this school year off in a good mood. I will be talking about My Top 10 Favorite Movies of All Time.