What Not To Do A Survival Guide to the Real World- Part 2 (Travel)
By: Hope Laborin
@Sherry Bomez
Humans have explored just about every piece of land they could find on earth and because of that, we have countries with different cultures and landscapes. Traveling is a way that people from all different walks of life can explore and understand the differences between these cultures and land.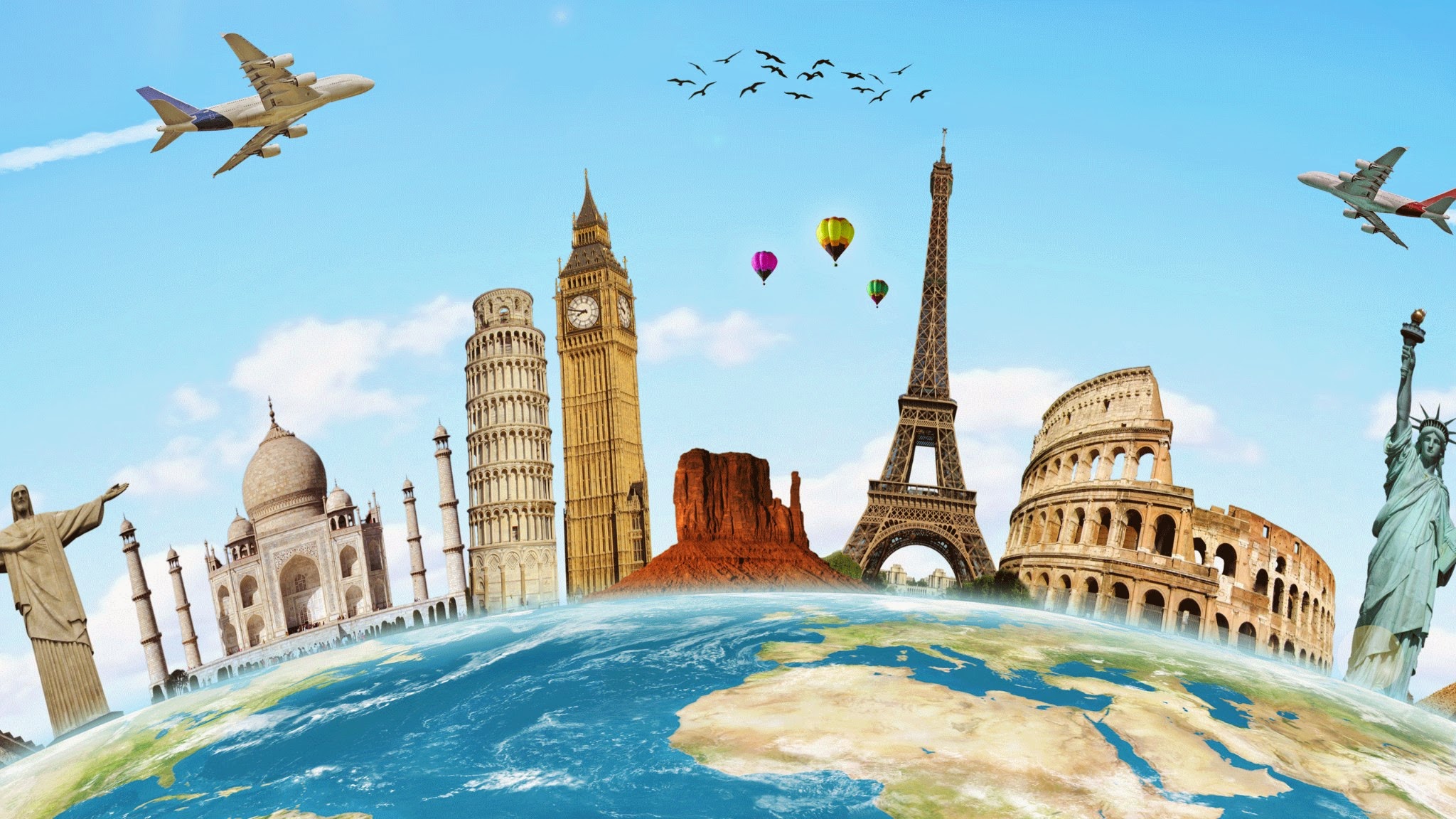 However, it can be dangerous to do so without knowing where you are going and what you should be doing. Luckily for you this article will act as a guide to show what you should and shouldn't do while traveling.
Your first tip when traveling is to NOT go in blind. The last thing you want to do is go somewhere without knowing anything about it.
Examples of going in blind maybe:
Not knowing the cultural norms.

Not knowing some of the language.

Not knowing what is considered manners and what is considered rude.

Not knowing where it is and isn't okay to go in said country.

Not knowing the laws of said country country.

Not knowing how to contact help in said country if needed.
Ways to combat this:
Research the place you want to travel to.

Research the laws and culture.

Write a list of places you want to and are allowed to visit.

Write down important numbers you can use incase of an emergency.

Join a tour guide.
Going somewhere out of the blue may sound fun and exhilarating but, without prior knowledge about the place, it is in fact dangerous and could paint you as rude, arrogant, and unworthy of travel, not to mention that if you do something illegal without knowing, you could land yourself in some hot waters.
It's best to research a place before you visit to prevent you from looking like that dumb tourist who doesn't know anything about the country and is rude to the locals. Trust me when it comes down to it, the locals can either be your best friend or your worst enemy, depending on how you present yourself and how you act.
It is also important to know what numbers you can call or places you can go to incase you get into a bad situation and need help. Who are you going to call if you get hurt and is stranded God knows where? Your mother? No you are going to call the police or paramedics. However, how can you do that if you never took the time to learn their numbers or at least write them down? You can't. Do yourself a favor and have a way to have these numbers for when you need them.
A good way to prevent yourself from getting lost in a foreign country and learn about the culture without having to subject yourself to awkward situations with the locals, is to join a tour guide. A tour guide usually hits the major places or monuments you should want to see and is much safer than traveling alone.
However, a word of caution. You should always make sure your tour guides are credible, responsible, and show true profession. If you join a tour guide that is not, then your experience may not be as good as it could be and could be a waste of your money.
So, now that you've researched the place you want to go and maybe you joined a tour guide or some group that can show you around, now what? Well, another thing you should concern yourself with before, during, and after you go is your luggage and supplies.
Your second tip would be to make sure you check you luggage. Do NOT  assume you have everything or that everything you are bringing is allowed to be brought.
Some things you should bring with you is:
Extra shoes, cloths, underwear, and socks.

A camera.

A phone.

Medications.

Hair brush or trimmers.

Personal hygiene products.

Extra Cash.

Your ID.

A blank book to write important information.

Passport.

Any required papers.
Things you should not bring with you is:
Any sort of weapon.

Foods/ drinks not permitted to enter the country or transportation.

Animals not permitted to enter the country or transportation.

Drugs not permitted to enter the country or transportation.
Your luggage and belongings are one of the most important things you should check before, during, and after your travels because if you need something or something gets stolen or lost, you will know sooner rather than later. Remember, it's always better to be safe than sorry.
Make sure to check policies regarding certain objects that you might not be sure  is allowed somewhere and try not to bring too much luggage. Bringing too much luggage can make it harder to keep track of the things you brought and could make it harder for you to notice if said thing has disappeared or has been misplaced.
With these tips, I hope it makes your travels a bit easier and helps you have a more enjoyable trip to wherever you decide to go! Have some happy and safe travels!
If you would like to check out the first article of this series click here and come read about what NOT to do in social conversation!