My Most (and Least) Anticipated Films of 2018
By:Antawn Salinas
Twitter:@Antawn_Salinas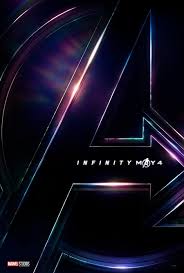 Every MCU Movie(Black Panther, Avengers:Infinity War, Ant-man and the Wasp) – This is it. The moments everyone has been waiting for. Just like in 2017, there will be three movies that are set in the Marvel Cinematic Universe. On February 16th, Black Panther will be released being a landmark for the comic book genre, which will most likely lead into Avengers: Infinity War on May 4th, where we see the Avengers meet up with the Guardians of the Galaxy, Doctor Strange, Wong, Spiderman, and Black Panther, to face off against the the space titan, Thanos. After that is the start of a new phase of the MCU with Ant-man and the Wasp, releasing on July 6th.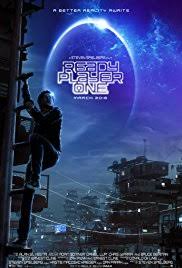 Ready Player One – I've already talked about this one in length, so I'll keep this short. RP1 is based off a book that's part celebration of pop culture, and part cautionary tale about technology, virtual reality to be exact. It's a good book that I hope Steven Spielberg and crew does justice. You can read my article right here. RP1 will be released on March 30th.
Isle of Dogs – Directed by Wes Anderson, this is his sophomore try at making an animated movie, his first one being Fantastic Mr.Fox which is a really good movie. What I get from the trailer is that there is an island filled with dogs that were once pets but now have some sort of flu. Some kid ends up going to the island and some dogs end up helping him go on a journey to find his dog. Since it's a Wes Anderson stop motion animated film, expect a quirky, colorful, and amazing looking. Look for this one on March 23rd.
Deadpool 2 – He's back, and he's probably not holding anything back this time. It's Deadpool 2, he'll be teaming again with Negasonic Teenage Warhead and Colossus, and he will either be teaming up with or going against Domino and Cable. Not much to say, but, it's Deadpool. Coming June 1st.
Annihilation – Directed by Alex Garland(Ex Machina), starring Natalie Portman, and based off the book of the same name, I have no clue of what the hell is going on in the trailer. It has something to do with plants. But, since we don't really know much, it will make the movie more of a surprise. Comes out in February 23rd.
God Particle – While the name might say otherwise, this is supposed to be apart of the Cloverfield anthology. Not much is known about this, but that fact that it will be another Cloverfield movie gets me excited. Coming out on February 2nd.
Spider-Man: Into the Spider-Verse – This is a last minute addition. I even forgot that this was coming out until the trailer came out. This is an animated Spider-Man film produced by Phil Lord and Chris Millar, but this one won't center on Peter Parker. This will be about Miles Morales, also known as the Ultimate Spider-Man. Not much is known, but I like the style, I like the casting, and it looks like Sony has made a great decision, unlike something later on the list. Releasing next Christmas.
Not everything next year looks good, though. I don't want a movie to be bad, but these better surprise me, because they all seem like wasted potential, and most likely, a waste of time.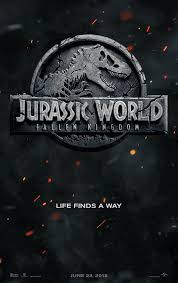 Jurassic World:Fallen Kingdom – While I don't dislike it, I think the original Jurassic Park is overrated. So, I didn't really care about Jurassic World. Same goes for Fallen Kingdom. From the trailer, it looks like they are so desperate that they will find anyway to create a new Jurassic Park sequel, that they'll just do anything. The only new element is that the island is part volcano now, but this franchise is starting to feel like the Madden of movies. Just a slight difference each time.
Tomb Raider – I want this movie to be good. I really want it to, but that trailer was so bad. I really like the Tomb Raider games, and I think a movie can work, the thing is that it hasn't been put in the hands of an actual fan of the game. With the exception of movies like the decent Mortal Kombat and the very mediocre Warcraft, almost all of the video game movies were made not for the love of the game, but because it's a big name, and I'm getting a ton of that from the trailer of this movie. It just looks cheap, and it will probably end up being a cash grab.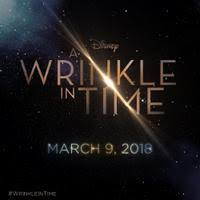 A Wrinkle In Time – I've never read the book that this is based on, but I feel like I don't need to to read that to see that this movie will be a massive CG mess. There are some good actors, like Oprah Winfrey and Chris Pine, but I'm getting Tomorrowland vibes with this one. Oh, don't remember that one? Neither did everyone else.
Venom – I doubt this will come out next year. I doubt that it will even come out at all. Right now, Sony is the worst mainstream company making movies right now. This is just a bad idea, especially since they are planning on doing the movie WITHOUT SPIDER-MAN IN IT!! WHY?!? Who thought this was a good idea?
Venom is a great Spider-Man villain, but I don't think he deserves his own movie. He's well known, but not a household name. "Sure, but movies like Guardians of the Galaxy and Ant-Man were successful". You're right, but those were done by Marvel Studios. Venom is being done by Sony, who hasn't made the best decisions lately(look at The Dark Tower, Flatliners, and The Emoji *jhdbsjhdbdfjhbfd*. Sorry, I couldn't mention that "movie" without throwing up).
Tom Hardy is a good actor, but he is not fit, at least in my opinion, to play Eddie Brock/Venom. There are many reasons why I can see this failing, but I hope I'm wrong. After all, I no clue of how these movies will turn out. Hopefully, almost all of them will be good.