What I Expect of Senior Year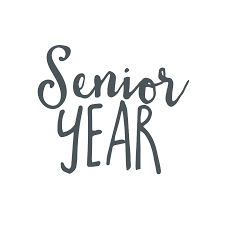 By: Natalie Tafoya
OwlFeed Journalist
After a long time of waiting, I am one semester away from senior year. I do not expect it to be like the movies but I am hoping that it is pretty close.
Megan Mason, senior at Agua Fria, did not know what to expect for her big year. She heard that it was going to fly by but so far, she has learned a lot as a student and as a person. This has been her busiest and most stressful year but that does not make her worry.
From hearing my older sister's horror stories of her senior year, I am definitely expecting to be super stressed and to not be able to slack at all.
I am also expecting to be able to get more into the school and events. I really want to try and make it to a lot of the shows that are performed on campus and lots of the games that my friends are participating in.
I am hoping that I will be able to get either early release or late start just so I am able to have a little more time for myself because senior year will also consist of a lot more of sports and work.
Chloe Dowlearn, junior at Agua Fria, is expecting her senior year to go by super fast and be the easiest out of the four years of high school. She is hoping that she will grow more into a young adult and be prepared for the real world. She thinks that in her senior year she will find herself and what she really wants to do in life.
I am also expecting my senior year to go by fast just because by that time, everyone is just trying to get out of here and get stuff done. I do think I will be more stressed out just because there will be a lot more to plan for such as graduation, work, cheer and harder classes. Even though senior year is supposed to be the easiest, I do not want to be able to lack too much. I want to be able to keep up with a busy schedule and keep myself occupied.
Jayna Acedo, senior at Agua Fria, shared that her senior year is not bad at all. She has had a lot of fun doing senior activities such as senior assassins and having team sleepovers. Her senior year has not been anything that she did not expect. So far, everything is pretty smooth sailing. She does wish that the senior class did more as a senior class. She does admit that it does get hard to get out of bed and keeping up with homework just because she is so close to being out of school.
PC: Terra Environmental Research Institute