Improv's Last Showcase… Already?!
By: Carlos Johnson
OwlFeed News Editor
As another wonderful school year comes to a close, many clubs around campus are looking to hold one last event to finish their year on a high note and hopefully gain traction for the club to pick up again next year.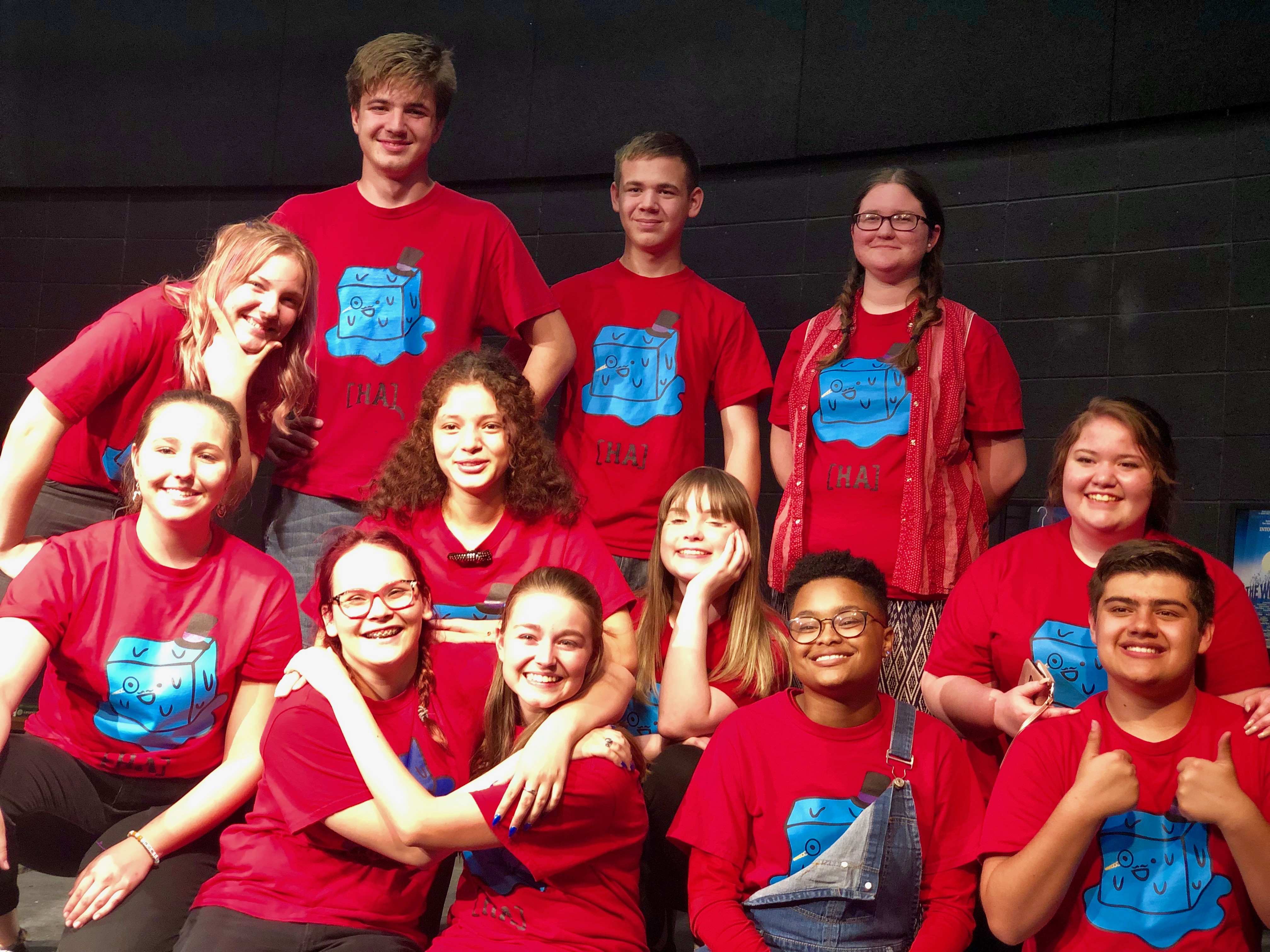 On April 30th, Agua Fria's very own Improv Team hosted their last show of the year. This was the team's most anticipated show as all of the members have slowly received more experience from hours of practice every week.
This was also the last show for the seniors of the team. Emma Parry and Harley Probasco, the two seniors on the team, have put in a whole lot of effort for the entire time they have been with the team.
Emma has been on the team since her freshman year. She has consistently put in
as much effort as she could and all of that work would quickly pay off when she became the Captain of the Improv Team her junior year.
"I'm really passionate about improv. I feel like it is one of the only ways for me to express myself," said Emma Parry.
Though Harley has only been on the team since her junior year, she has embraced every minute of practice from the start.
"Improv has been something that has made me smile no matter what," Harley Probasco said. "I love the atmosphere and how close we all are. I have learned a lot here, and I am very grateful about that."
"Every single year, I've met someone new, learned something new, and slowly became someone new," said Emma.
Their last showcase took place on April 30th. Even though this was the last showcase at Agua Fria, the season will not end there. The Cold Water Comedy team will travel to Mesa on May 11th to participate in the State Tournament!
"I can't wait to see what we can do at Tourney," said Arrianna Gomez, a sophomore on the team. "I know we will do amazing."
Overall, we only have two people leaving the team. Both girls play a major role on the team and they have a lot of experience, the team will miss them next year but are excited to hopefully see some new faces in the Comedy Club.
"I am excited to see what is to come for our team for next year," said Arrianna. "We have had many wonderful shows here, and I'm very thankful for being on the team this year!"
If you happen to see any of the improvers, be sure to wish them all luck as they prepare to head out to take first place in the State Tournament! Make sure to also congratulate them all for all of their accomplishments this year!