What the Polls Show in the Race Between Biden and Trump
The year 2020 has been a very eventful year, starting with the Covid-19 pandemic and now ending with a presidential election. The Democratic candidate Joe Biden is going against President Donald Trump of the Republican party.  
Both Candidates have partaken in debates and as the debates come to an end and the date gets closer to the Nov. 3 election day, voters are casting their ballot for the next President of the United States.  
As the votes continue to pour in each state is collecting poll data to create predictions for who our next president will be. We will be covering this data and look at projections that have been made for who will be the next president.
As of October 27, according to BBC News, Democratic candidate Joe Biden has a 10% national lead over President Donald Trump with a total 52% vote, while the president has 42%. 
Now while Biden has a lead currently that doesn't mean the race is over as this year there are plenty of purple states that are on the edge of which candidate they want to represent them. Some of these states include Arizona, Texas, Nevada, Georgia, Florida and North Carolina, to name a few.
These pending states are crucial for our candidates as states like Texas and Florida have more representation due to their size. Currently, President Trump has a lead on Joe Biden in states like Texas, Ohio and Georgia. 
While it seems that Biden has most of these purple states on his vote, the polls show that his lead in some states is very slim, like in North Carolina he only has a 1.2% lead. 
Here in our home state of Arizona, candidate Biden has the lead for the vote by 2.2%. If Biden secures the state's vote, it will be Arizona's first Democratic vote for president in 24 years when it went to President Bill Clinton. Arizona traditionally is a Republican state, so if this happens we may see a major shift in what decisions are made for the state and who holds office.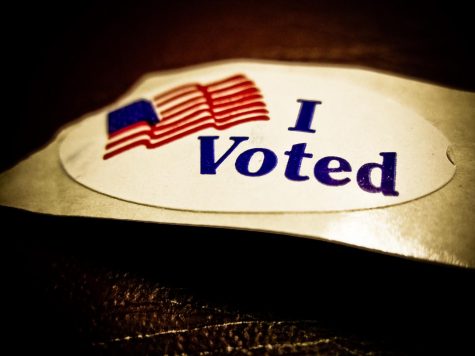 Using these statistics, professors and political analysts have been able to make predictions for who they believe will win this year's election. 
Chandrasekhar Putcha, a professor in environmental engineering who uses a mathematical procedure to make his prediction, stated in an article from fullerton.edu, "The assumption is based on the premise that the polls will capture the pulse of the people as to how they are planning to vote; if the polling is correct, the mathematical model should accurately predict the outcome of the presidential election." Putcha himself has Joe Biden winning the election over President Trump by 3.64%.
Now it is good to remember that these are only predictions and are not for certain. Votes are pouring in by the daily so these numbers will change as it gets closer to election day. But we the people must decide who we want as President. So if you are the legal age to vote please do your research, create your own opinion and vote.