Game of Thrones author is 75% through Winds of Winter after 12 years.
For twelve years, George R. R. Martin left fans angered after failing to publish the sixth part of the Song Of Ice and Fire series, also marking the fourth year after the hated season finale of the TV adaptation of Game of Thrones. However, following last year's Christmas, Martin posted a letter stating that after taking time off for the holidays he has finally gotten back to working on the sixth book with the possibility of being published in 2023.
While fans are certainly glad to see Martin's promise to continue the long-awaited series, some fans were understandably disappointed with the wait. After Martin explained the book would be a big one, in another article, Alec Bojalad explained that if Martin needed twelve years to finish the book then he might as well make Winds Of Winter two books rather than one. Martin's promise to finish the book in 2023 came into question, especially after Martin was confident it would be finished by 2014, then in 2017. And while fans are excited to read the book no matter the story's length, it's been argued that it might be too big to publish as a single book. This is especially stated after the length of previous books being anywhere from 700 to 1000 pages long. And according to Martin himself, Winds of Winter might be over 1,500 pages long.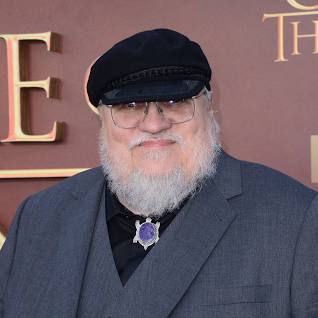 Once, while on The Late Show with Stephen Colbert, Colbert asked "So it's taken 10 years to go 75 percent of the way through…which means…three more years?" Martin responded with "That's depressing.", before lamenting the moment that when he does publish Winds of Winter fans will already be asking about the seventh and final book A Dream of Spring. Martin has shared his commitment to finishing the book, explaining that despite his plans to visit Sicily, he will hold off until he finishes Winds of Winter. Even stating that he has yet played his hit video game Elden Ring.
However, due to the book's page count, and the series overall being a challenge to write alone, there is no promise that Martin will be publishing Winds just yet. Martin's psychological health might be an issue as well, in his post announcing his return, he stated "I am back in the salt mine, working…working on so many bloody things, my head may soon explode." With this information, Martin's mental health will undoubtedly slow the process down. But for now, fans can only hope Martin keeps true to his words and keeps working hard.