Exploring Childhood with Mrs. Maddox
By Andrea Vasquez
@OwlFeedAndrea
Colored pencils, crayons, storytime and colorful decorations — Mrs. Maddox does everything to make her room as kid friendly as possible.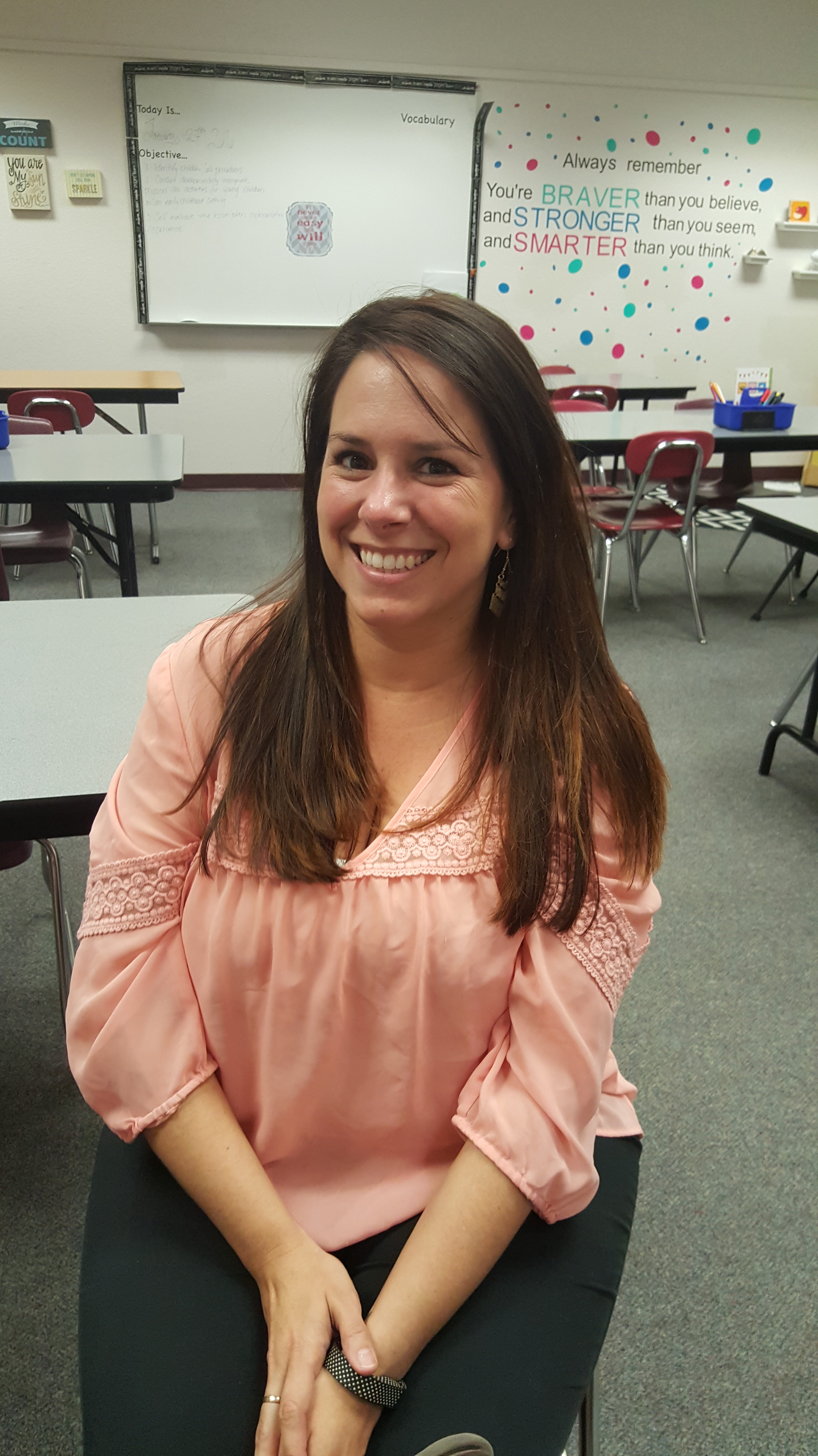 Mrs. Maddox is the early childhood development teacher in room B13. She has a very colorful personality and tries her best to make the classroom to feel like an early childhood development center. She begins the class with storytime and reads a children's book to get everyone in the early childhood development feel.
Although many people associate this class with taking care of the big plastic baby in a carrier, there is more to it.
Mrs. Maddox explained to me that in early childhood development, students learn about the development of a child from conception to 8 years of age. They learn how children develop physically and cognitively. Surprisingly, there is more to it than just changing a diaper and giving the child food.
Many, though, probably wonder what the heck the big plastic doll is for and what it does. The baby is an extra credit project Mrs. Maddox gives everyone a chance of doing. The project consists of taking a baby of the student's choice home and caring for it for 24 hours.
How the baby behaves depends on how well the baby is looked after. Everything depends on how the baby is being held, if it's fed, if the diaper has been attended, etc. If the baby is unsatisfied, the baby will cry for a couple of minutes and points will be docked off the potential credit if the baby is not attended to. Mrs. Maddox likes this extra credit assignment because it gives students real world experience with all the baby's needs.
Surprisingly enough, Mrs. Maddox was a director of an early childhood care center before  being the early childhood development teacher at Agua Fria. When I asked how she liked teaching high school, she replied, "it was not anything I expected, but I love it."  Of her experience here so far, Mrs. Maddox says she loves the culture and history of Agua Fria (and her freshman advisory class). "So far my year has been going good," she said.
Mrs. Maddox is a fun and caring person. Her favorite color is yellow. Her favorite movie is A Knight's Tale and she is currently reading the Harry Potter series with her two kids. What she is looking forward to next year is having experience teaching high school. If anyone is interested in taking early childhood development for next year, I highly recommend taking it.