A Marvel Cast from Injury to Love
Jeremy Renner has gotten into a snow plowing accident that has caused major damage to his body and his career. January 6th, 2023 in Reno, Nevada, Jeremy Renner was trying to remove snow off his driveway with a snow-removal tractor. Then, it started sliding and almost hit his nephew. Instead of Jeremy Renner's nephew getting hit, Jeremy Renner decides to attempt to stop the vehicle. Due to this, he was pulled under the vehicle and crushed. Now he is in the hospital getting the care he needs, but what will happen to his career, and what are his family's thoughts. 
Jeremy Renner, also known as Hawkeye in the Avengers movies, has serious damage to his body due to the accident that caused 30 bones to be broken. However, Jeremy Renner stated on his Instagram news about his critical health, "These 30 plus broken bones will mend, grow stronger, just like the love and bond with family and friends deepen". The accident was damaging to the point where this situation might cause him to not play the role of Hawkeye anymore.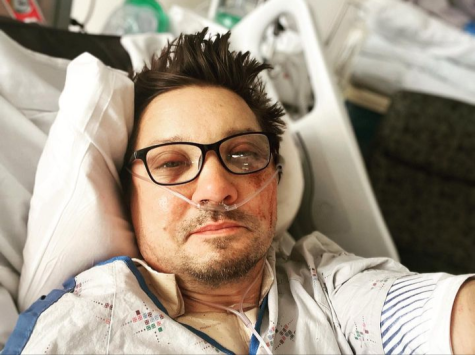 Sebastian Mora, a Marvel fan and a California citizen, states "acting is the only job he has". After everything heals he might go back to acting. Jeremy Renner's 30 broken bones won't stop him from acting, but sadly enough "The Hawkeye" will possibly not be played by Jeremy Renner. Sebastian Mora also commented about Jeremy Renner's healing duration "for a couple of months or at least until the end of the year".
For upcoming movies and shows, what will they do if they don't have Jeremy Renner to play in their projects? Sebastian Mora made the most accurate idea about what they might do "considering they reuse actors in the same role to tell a single story, but I doubt they'll just recast, they'll probably do what they did to Chadwick Boseman with writing the character out of the story." SPOILER WARNING for Black Panther Wakanda Forever: the writer wrote out Chadwick since he passed away in real life, but the movie wrote him out of the story as a connection to real life. For shows they can patiently wait to use him once more, especially shows that are not out in the public. 
When Jeremy Renner was in the hospital he had so many updates to his health and what had happened over time. At the start of his injury he was hit, which is the obvious part, but then later while transported to the hospital, supposedly he had lost lots of blood. While at the hospital he then sends a photo on Instagram stating that he appreciates all the care from his audience members. Jeremy Renner then posts another photo with the description stating he had broken 30-plus bones and will get stronger and better. Now, finally, with the most recent news he has gotten a way to be sent back home with his family.