Police Power Trips: The Art of Abusing Power
 Since 2020, a staggering 3,494 civilians have been murdered at the hands of the Police. Whether it was being tased, shot, or physical force being the cause of death, the so-called protectors of our nation have fallen short of being just that. And as of January 25, 2023, a total of 79 people have been shot and killed by power-tripping officers. Not even fully through the first month of the year, and nearly 80 civilians have been killed. It kind of makes you worry how 2023 could be for our country.
    Police brutality seems to have always been around, unfortunately. But I truly believe the awareness and realization of how immense the problem truly is on May 25th, 2020. On this grim day, in what seemed to be one of the worst years in the history of mankind, George Perry Floyd Jr. was shopping at a local corner store in Minneapolis, Minnesota. The store clerk suspected Floyd was attempting to purchase his items with a counterfeit twenty dollar bill. The clerk immediately called the police and 4 officers arrived on the scene. One of the officers however, would be publicly known worldwide after this incident. After officers initially pulled a gun on Floyd to arrest him, he did not comply with getting into the backseat seat of the squad car, resisting their actions. Officer Derek Chauvin eventually pulled Floyd away from the cop car, and pinned him to the ground with his knee propped down firmly on Floyd's neck for 9 minutes and 29 seconds straight. When medical assistants arrived on the scene, Floyd was deemed unresponsive, and by the time the ambulance arrived at a local hospital, George Floyd was pronounced dead at age 46.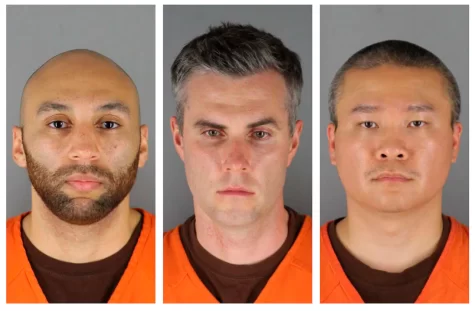 Police power-tripping doesn't only limit to everyday civilians however, as we have seen law enforcement target the famous and well-known as well. Take for example, the case of AFL legend Eddie Betts. Betts had his experience in winter 2009, but didn't reveal it to the public until August 2022, more than a decade since the incident occurred. It began when Betts was waiting for a taxi to arrive to pick him up from a local bar. Betts was standing alone minding his business, when three officers approached the AFL star. The officers asked Betts what he did for a living, but he refused to answer until one of the officers began to recognize who he was, and brought up Betts' recent contract negotiation for 5 years with the Carlton Blues. Betts' continued, "Next thing, one of them said something like, 'This is going to ruin your career. You're about to sign a contract, aren't you? Well, not now.". Eddie admitted he was drunk, but so were the couple hundred people that were waiting outside the club. Shortly after Betts was arrested for "drunk and disorderly behavior", and spent several hours in a Melbourne CBD lock-up. Eddie was labeled as a "bad boy" and was suspended by the Blues shortly after the incident. Betts went on to say he felt as if the officers were power-tripping, and that the entire situation was uncalled for and bogus. The officers involved attempted to ruin Betts' career for seemingly no reason.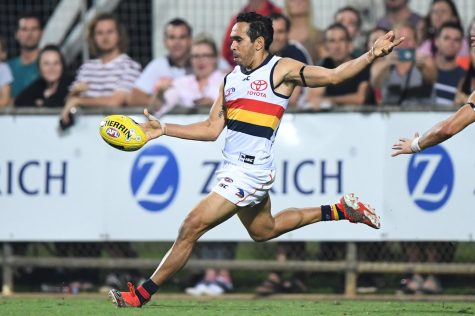 Corrupted and power-hungry police officers are an ongoing problem not only in the United States, but worldwide. Effective measures and punishments should be designated to these officers, but the government seems to not care unless a public outbreak occurs, such as the Derek Chauvin and George Floyd case. Until these issues are solved, it's hard to tell if we are really safe in the hands of our police officers.