Throwback to White Chicks
By Litzy Santana and Ulysses Altamirano
Follow us @Owlfeedlitzy and @OwlfeedUlysses
Two F.B.I. agents. One mission. Save a pair of twins.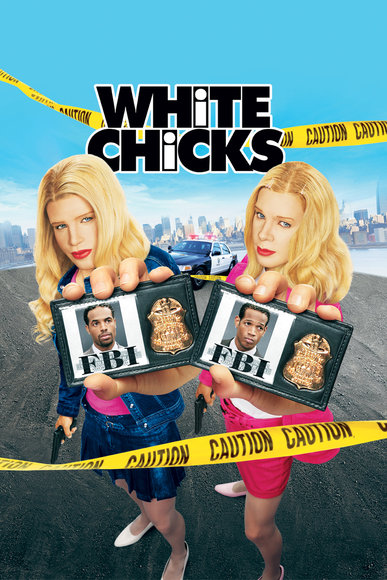 Let's go back to 2004 when the movie White Chicks just hit the theatres. This movie begins with two F.B.I. agents Kevin Copeland (Shawn Wayans) and Marcus (Marlon Wayans). Marcus and Kevin do not have the best luck in their cases. As they finish their last mission, they get another one.
Kevin and Marcus interrupt wanting to get on another adventure. They will have to solve who is trying to kidnap the Wilson sisters. The agents will have to protect the Wilson twins, who are part of a very rich household.

As Kevin and Marcus are on their way to hide the twins, they will get into trouble. Then the agents decide to take matters into their own hands. They will dress up as the girls themselves in order to solve the case of the kidnapper.
As they are dressed as the girls, they meet the twins' friends. They end up being good friends with the girls. And go shopping as any other friends would.
At the end of the story, the two agents end up solving the case and tell everyone the truth: that they have been dressed as the girls the whole time.
Rating:4
Ratings:
| | |
| --- | --- |
| 0 | This movie has bad acting, a boring plot, and shouldn't have been made. |
| 1 | Movie was bad quality. There was little amusement but no big deal. |
| 2 | This movie did have some interesting parts. Could improve upon a lot more. |
| 3 | You will probably like this movie, it will make you laugh or cry. Could go either way. |
| 4 | Movie was very interesting. Had a lot of great acting and followed a very good plot. |
| 5 | You have to see this movie it's a MUST! YOU WILL LOVE IT! |
Out of a score of 4, we gave this movie a 4 because it makes you laugh many times but there are parts that could have used a little more work. Enjoyable movie overall. Watch it today.
Ulysses: I really loved watching this movie. There is not one time when I watch this movie and it fails to make me laugh. The humor is so enjoyable. This movie follows a good plot about 2 F.B.I.  agents. Many will finds this movie a little bit inappropriate but you will definitely be satisfied.
Litzy: This is a great movie to watch on the weekend with friends. It might be a tad bit inappropriate but it is still a very enjoyable movie. You will certainly laugh quite a few times. It's a great movie about two friends as well as F.B.I. agents. It is very adventurous, and hilarious. Make sure to watch it, now on Netflix. (Disclaimer: This movie is rated R. Make sure you have parental permission before you watch it).