Writing Center Opens at Agua Fria
Treasure Byers — OwlFeed
Twitter — @OwlFeedTreasure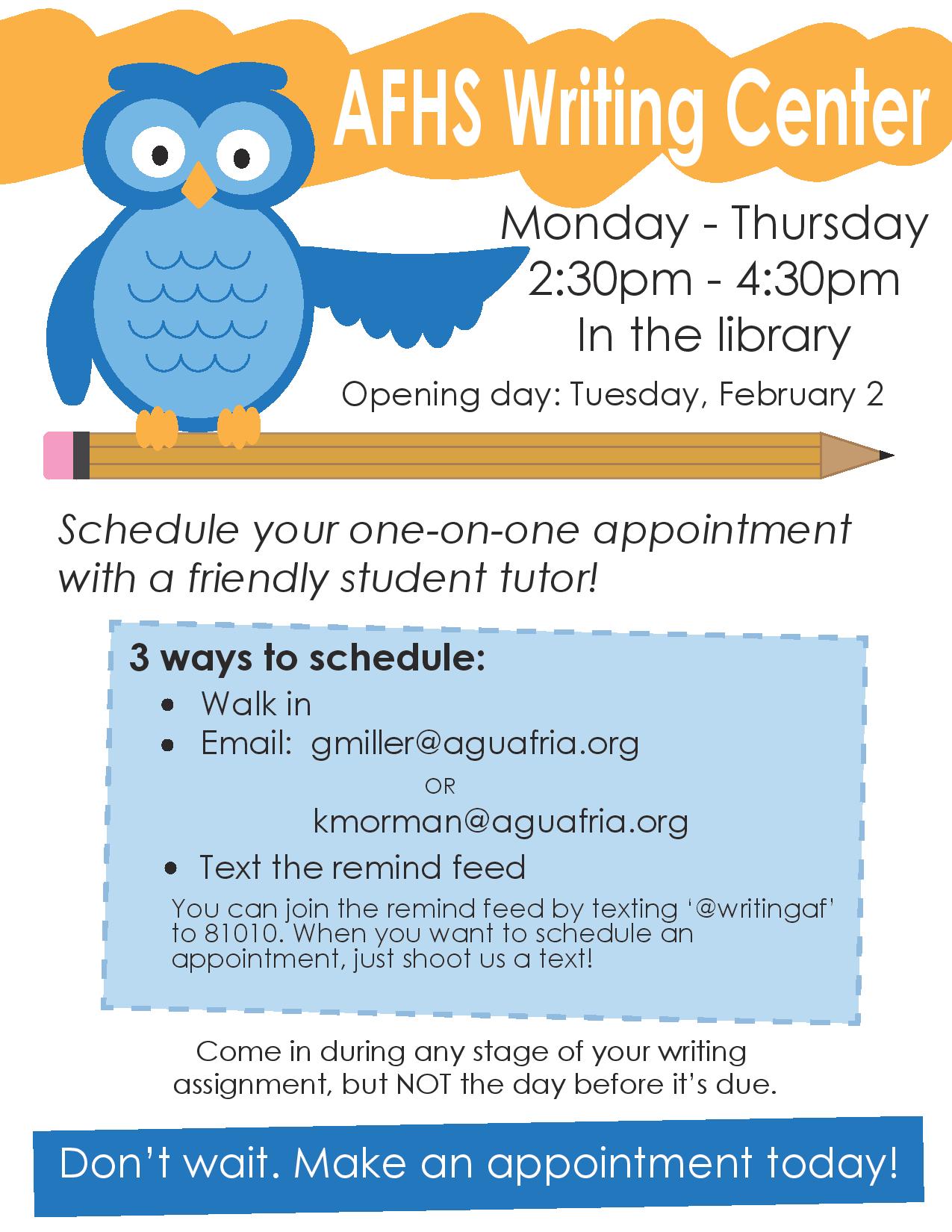 Writing can be a pretty tough task. Not everyone excels at it, and that's fine. However, getting a low grade on an assignment isn't. It not only lowers your GPA, but makes you feel a bit… dumb.
You may not be the best at writing —  or maybe you are. Regardless, the AFHS Writing Center is here to assist you with all of your writing needs!
Appointments can be scheduled Monday – Thursday, from 2:30 to 4:30 pm. The writing center will be located in the library.
To schedule an appointment with a student tutor, you can do one of three things:
Walk in

Email:

Text the Remind feed

To join, text '@writingaf' to 81010. Text to schedule an appointment anytime!
The purpose of the Writing Center is to offer support and help students better understand their writing. You can receive help on essays, poems, articles, etc.
Come in during any stage of your writing assignment, but NOT the day before it's due.
Schedule an appointment today!