Bernie Sanders: Where He Stands on the Issues
By Miranda Cavada
Follow me on Twitter @owlfeedmiranda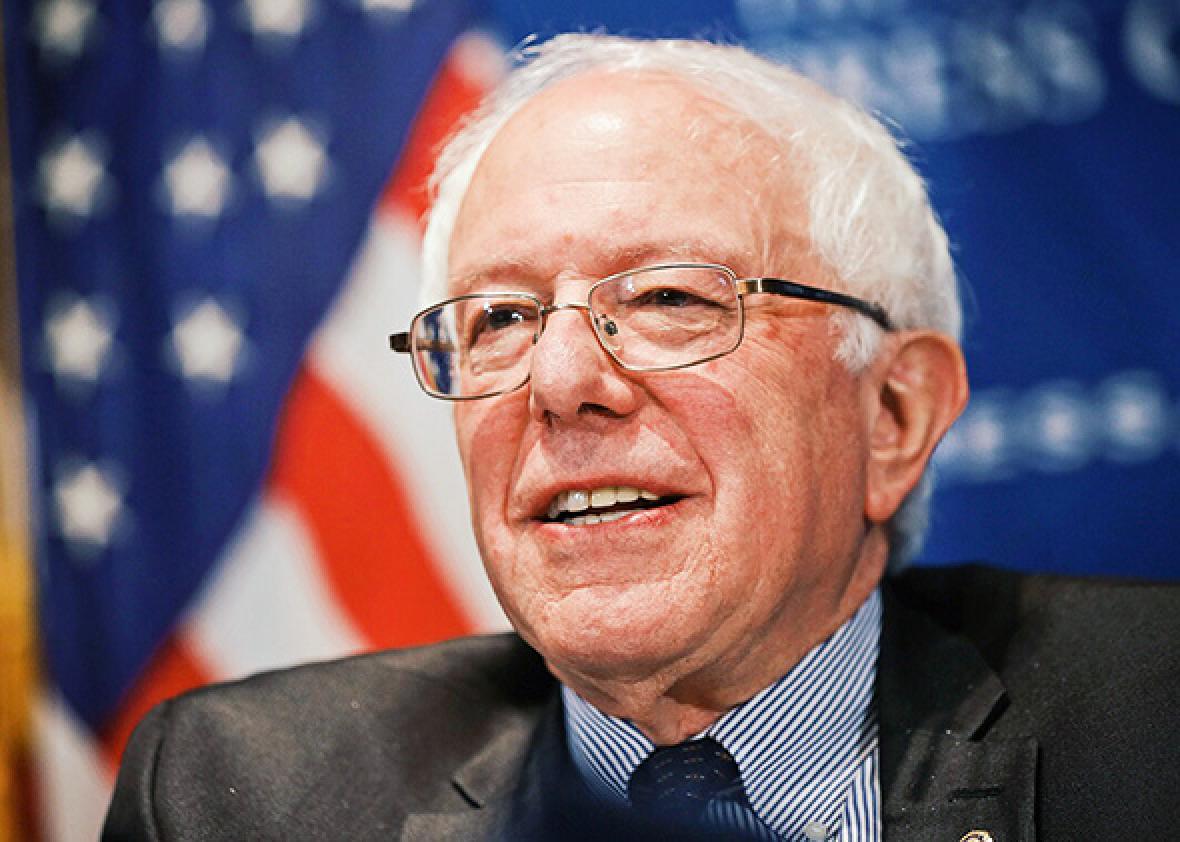 Days are flying by in the countdown to America's next presidential election. People are on the edge of their seats dying to find out who will be the Democrat and Republican nominees for president in fall of 2016. Voting ballots will be filled to the brim with countless Americans eager to vote for the candidate of their dreams, one of them being Senator Bernie Sanders.
Bernard "Bernie" Sanders is one of the three Democrats running for presidential candidate, along with Hillary Clinton and Martin O'Malley. (O'Malley suspended his campaign on Feb. 1 after receiving less than 1 percent of the vote in the Iowa caucuses). Born in Brooklyn, New York, Sanders is the current senator from Vermont and served as mayor for the state's largest city in previous years. He is a self-proclaimed left-wing socialist in regards to his views on some of America's most important issues: education, drugs, civil rights, and immigration.
Sanders on Education
Because of his socialist ideas, Sanders hopes to make college tuition debt-free for every student. His plan is for the states to pay for ⅓ of this $17 billion plan in tax money, which he hopes will work. Sanders opposes repealing the Common Core curriculum and wants to include mandates and incentives in regards to it.
The senator voted on many topics concerning education. In 1994, he voted NO on giving federal aid only to schools allowing voluntary prayer and YES on requiring states to test students in 2001.
Sanders on Drugs
In order to increase the amount of room in public jails, Sanders plans to legalize the recreational use of marijuana as well as medical marijuana for health reasons. Sanders has smoked the drug only twice in his life but he reported that he was not a fan. However, the senator still believes marijuana should be decriminalized as long as the federal government studies its use before going with the legalization.
Sanders on Civil Rights
Senator Sanders is one to fight for social justice. He feels that racism, sexism, homophobia and anything discriminative is unconstitutional. In regards to sexism, Sanders wants women to receive equal pay. As mentioned on his campaign website, "We need pay equity in our country ― equal pay for equal work." When it comes to homophobia, he says that people deserve the right to love whomever they want. He voted NO on a proposed Constitutional amendment banning same-sex marriage in 2004.  
Sanders on Immigration
Sanders believes the United States' immigration system is broken and needs some serious fixing; the border security could do without a fence. Not only would a fence provide weak security to prevent undocumented immigrants from coming in, but building it would cost at least $17 billion! He also thinks that the official language of the U.S. government shouldn't be English because he voted NO on declaring English as its national language.