Johnson bring his love of Math and Basketball to the Owls
By: Morgan Weeg
Owlfeed: @journalistmorgs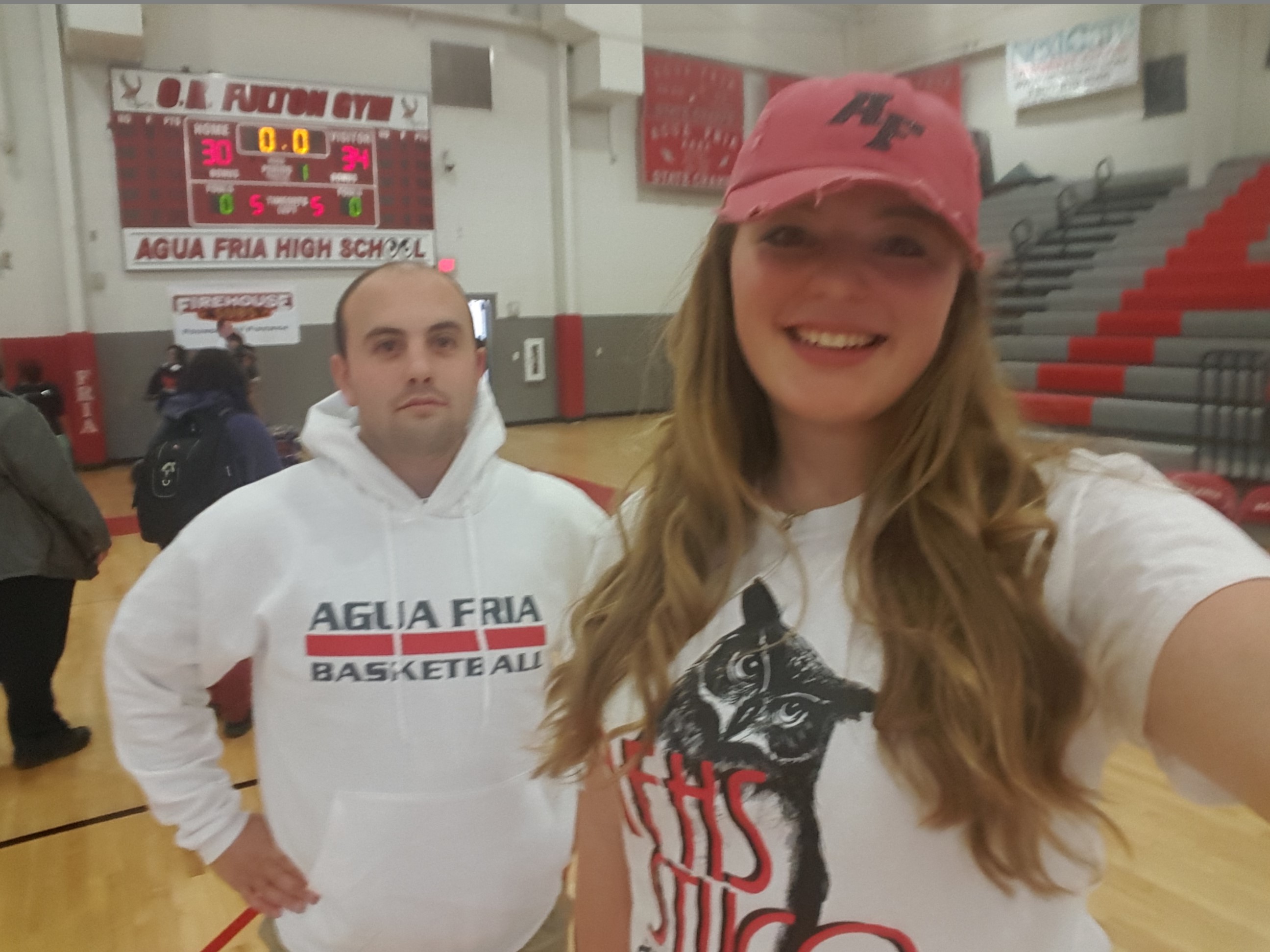 Meet Mr. Zach Johnson! It is his very first year working on the Agua Fria High School  campus , and he is the Algebra 1A and 1B teacher for the freshman students. He received his bachelor's degree at University of Arizona.  
Mr. Johnson attended University of Arizona  where he majored in Geography and regional development. Although he majored in Geography, Mr. Johnson's stronger subjects is Math. He decided he wanted to be a math teacher because he want to work with Mr. Zeleya.
Mr. Johnson also enjoys basketball. He is the Assistant Varsity Boys Basketball Coach here at Agua Fria. He has helped the team to a 23-2 record. Coach Johnson has enjoyed being around the basketball players on the team that have made this season a great one. Being a basketball coach at Agua Fria has showed him how powerful school spirit is here at AFHS.
Mr. Johnson is a great math teacher for the freshman guiding them through their first year of high school classes. His strength in teaching is helping students achieve their goals. "I love having the opportunity to impact students every day," said Mr. Johnson. He really enjoys the fact that every single one of them are different and entertaining.
Mr. Johnson's advice to his students, is to always give 100% effort in any and every thing you do. "What it means to Be An Owl is Honor First Win Or Lose!"
This is going to be his first year being a school teacher on campus, so be sure to give him a warm welcome as our new fellow Owl!