The Rise and Fall of NFL Teams, Free Agency
Imagine being on top of the NFL, the most feared team in the league with dominant players all around at every position, and in a couple of weeks you lose half of your team. Well, that's what free agency is in the NFL food some unfortunate teams and NFL fans see it every year, teams that lose half their players and have to go into the next year with low expectations after the season. But this year's free agency no doubt topped all its previous years. This year free agency consisted of almost every dominant team losing key players and getting worse, and the lower-ranked teams acquiring such players gearing up to maybe take their place. But then there's the aspect of how this feels for the players themselves. Being on a team with teammates you love after a great or not-so-great season and then all of a sudden having to leave your team and tons of teams offering you money, overpaying, underpaying, and not knowing what to do to be successful. Well, this happens every year players must leave their team because they can't be paid enough. But for NFL fans this is the best part of the year, teams are making mistakes or acing the free agency stage and fans got their fair share of enjoyment in this year's free agency topping anything I've ever seen before in every aspect.
Every year teams wait till mid-March to show dominance in a different way than the regular season. Instead of winning games, it's acquiring players through contract negotiations. This year it was March 15th and the first day of the free agency didn't disappoint. But before every player becomes available to receive offers from NFL teams across the league players must go through the resigning period around a week or 2 after the Super Bowl and even this year's resigning period had its fair share of controversy too. To start almost every team had one of their best if not their best players up for new contracts and fortunately for most of those teams they got to keep such players either with the agreement of a new contract or a franchise tag, and for some not so fortunate teams their biggest playmakers were given the chance to go to new teams. For example, the Philadelphia Eagles had a great year leading up to the middle of the season some thought they were even gonna have a full undefeated season which had never been done before and they almost did, unfortunately, they did lose a regular season game ending those hopes but they did still make it to the Superbowl where they were defeated by the Kansas City Chiefs in a close game ending in 35-38. But they still had high hopes for next season as they were the #1 offense in the league and a highly-ranked defense too. Though they were one of those not-so-fortunate teams that lost some of their key players to free agency, possibly decreasing fans' high hopes for next season, Javon Hargrave and CJ Gardner Johnson being some of their main players lost. Javon Hargrave was one of PFF's top-ranked defensive tackles in the league a dominant player and CJ Gardner led the league in interceptions even after missing multiple games. Surely one wouldn't wanna lose these players in the resignation period right? Well, the Eagles did not have enough money to provide for everyone on the team and they lost both players on the defensive side along with so much more, Javon Hargrave going to the San Francisco 49ers and CJ Gardner to the Detroit Lions. But this was one of the lesser complicated teams' resignation periods though they did lose multiple players they didn't create much drama around the situation and were just sad to see such players go. This was not the case for other teams though like the Baltimore Ravens.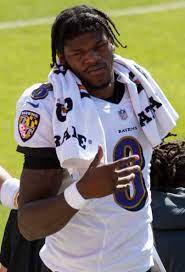 Going into the resignation period QB Lamar Jackson was up for a new contract and he was expecting a big contract of up to 250 million dollars for 5 years he wasn't getting anywhere close to that with the Ravens and there was tons of drama around it. Now you would think that the Ravens would just let him go into free agency and avoid all that bad press right? Well, that didn't happen they instead franchise tagged Jackson which forced him to be on the team for another year allowing teams to offer him a contract and trade 2 first-round picks if the Ravens couldn't match that offer. Now if no one were to offer him a contract throughout the year one would expect him to play in the 2023-2024 season as most players would to help their team out but the chances of that happening after recent news released is zero to none.
On March 2nd Jackson requested a trade from the Ravens and even though he did they still franchise-tagged him 4 days later on March 6th. Now to the current day, no team has offered a contract to Jackson at all but more and more drama has been popping up surrounding the former MVP, and honestly, no one knows what's gonna happen is he gonna play or will he sit out a year from playing. Amongst Jackson, other top players have also been franchise tagged such as the star runningbacks Saquon Barkley and Josh Jacobs of the New York Giants and Las Vegas Raiders, but it's presumed they will play in the forthcoming season as they've said so themselves. But around a month after the resigning period comes free agency where all players who couldn't reach a new contract with their previous teams are allowed to hear offers from every and any team in the NFL such as CJ Gardner and Javon Hargrave of the Philidelphia Eagles had tons of huge names exactly like them. Players including Jessie Bates, Tremaine Edmunds, Daron Payne, and Orlando Brown Jr all some of the best at their positions.
Now, these players all have unique stories about their free agency journey. Jessie Bates one of the top safeties in the league coming off multiple successful seasons with the Bengals was just playing on a franchise tag expecting to get a new contract after another great season but unfortunately, he didn't and went to the Atlanta Falcons a bottom-ranked team looking to rebuild and a great start adding him to they're secondary. Tremaine Edmunds now though he isn't an all-time great is no doubt a great player and the story behind him doesn't have so much to do with him as it does with the team that signed him. The Chicago Bears. They signed the most players in free agency than any other team and it wasn't even close. Signing around a dozen plus players after a 3-14 season they were looking to rebuild and wow did they ever.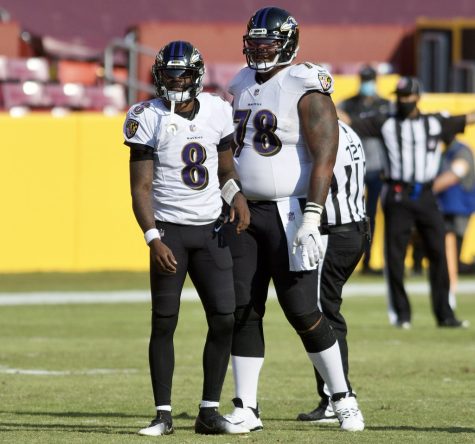 Now going into the 2023-24 season looking like one of the best. Along with countless signings, they also traded away the #1 overall pick in the draft for DJ Moore one of the league's best players at his position too and got a load of future draft picks securing a successful future too. Last but not least Daron Payne and Orlando Brown Jr, now Daron Payne was a free agent as he didn't come to terms with the Washington Commanders during the resignation period but during free agency became the second-highest-paid defensive tackle ever. Now is this deserved? Not so much this was one of the many mistakes made in free agency, Payne is a great player no doubt, and a young one with a bright future but not even close to good enough for such a contract in lots of people's eyes. But for Orlando Brown Jr it was the exact opposite. Last year he signed with the Kansas City Chiefs and he won a Super Bowl because he did. But after the season ended he was offered a 6-year extension of up to 140 million dollars. This would have made him the highest-paid offensive lineman in NFL history.
Was he worth that much money? Not so much or not to some people but he turned it down and decided to go into free agency thinking he could make even more money. Now, this didn't happen at all he instead was offered a 4-year contract for 62 million dollars with the Bengals a far worse team than the Chiefs too and was replaced by Jawann Taylor one of the Chief's free agency signings. Tons of mistakes and miracles happen every free agency like this and because of such events, it will continue to be NFL fans' favorite moments, time and time again.