Evan Edralin Zoom's Through His Senior Year
Evan Edralin is a 17 year old senior. He is an independent, hardworking student as well as a person. He was born November 3rd 2005. He enjoys Marvel as well as Star Wars. He also loves car's and going to car shows. He has a bunch of hobbies. Although he has many hobbies he finds video games, modifying cars, and sports enjoyable. He was recently accepted to the RSI program for wielding. Although he is going to  a program for wielding he doesn't have a dream college but he has a dream trade school. It is RSI because out of all the trade schools, they're the cheapest but most beneficial school, along with being the shortest course-wise. While he is in college he will keep a side job during trade school to afford other expenses such as transportation, bills, and other stuff.
Evan has many goals to fulfill in his life but one of the biggest in life is to find a comfortable lifestyle and have a successful career. Even though he is just a senior and has his whole life ahead of him, in 10 years he imagines himself working at a well-paying job, (hopefully) being married to his current girlfriend, and taking his family out for vacations and trips that they've always imagined. Him and his girlfriend have been together for a year already. They went to prom together, which was the highlight of my senior year. It was amazing for him to hang out with friends, dance, and afterward, they went out and had even more fun. He loves to spend time with his friends and girlfriend, as long as his mother. 
Evan's biggest inspiration in his life is his mom. She graduated high school with a high GPA and had the opportunity to go to so many different schools. Unfortunately, she went down the wrong path and had to manage to settle with jobs she wasn't satisfied with, and yet, even through all that she raised three kids with nothing but love and support, got her education so she could apply for higher paying jobs, and still manages to live a happy and interesting life while taking care of her children.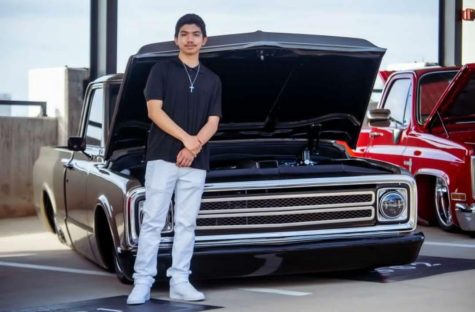 During Evan's high school years, he's had some things he's excelled at in school as well as out of school. At school he's any courses dealing with exploring creativity is where he excels at. He loves classes, such as ceramics and drawing/painting, where they make you think creatively and express yourself through art. Also in his senior year he had some challenges, one of those challenging tasks is keeping up with his work which anyone who is in high school would know how hard that is. Another hard task was making sure he didn't get senior-idis. On the upside, high school really does change people in a good and bad way. In his case it changed in a good way. High school changed him as a person because it forced him to be more social with his peers, be more of a team player, and focus on committing to the goals he chose to set.  
Lastly Evan sees himself in college and spending his life with his girlfriend. Evan is graduating high school and will be moving on with his life, whether that's college, buying his first apartment and so much more.He'll use his unique talents in college. As well as exceeding in his life. He is an independent and hardworking person. He's always there for the people who need him and he'll fit into college very well. Anyone would be lucky to be his friend.