Joy Morris: A Walking Ray of Sunshine
Joy; a walking ray of sunshine that lights up the whole world with her personality. She is sweet, kind and very talented. Joy is fun and easy to get along with, even if you don't know her you guys can talk as if you guys were already friends. As a senior Joy's favorite moment at Agua Fria was when she first did a freestyle dance. This is her favorite moment because she got to express herself through the dance and freely moved how she wanted to move. Although there is no more dance teacher at Agua Fria she enjoyed the class. 
When asking Joy what advice she would give to a freshman she said don't try to fit in so much because all that's gonna happen is you're gonna hurt yourself and to stay focused. If she could go back and tell her past self something she would tell herself it's okay if they don't like you or understand you because you might have something bigger than they have and they can't handle it. It's okay to be yourself, you will get success soon. Joy's favorite thing about being a senior was that you're pretty experienced, you're still learning new things but you kinda know the terms of everything, tricks and things. However her least favorite thing as a senior is pressure, because she knows she's closer to the end of everything high school wise, and having to enter the real world soon. You gotta prepare yourself, you can't graduate high school and not know where or what you're gonna do next.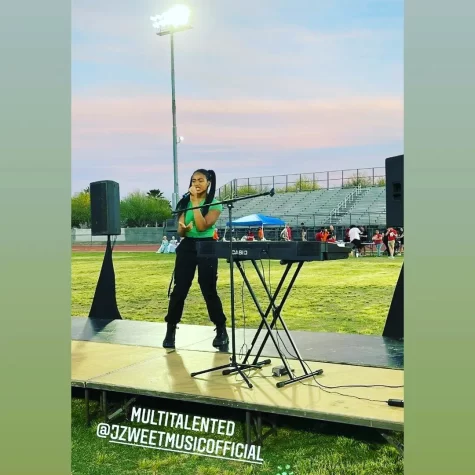 Joy has many passions but she loves singing and dancing the most. Her plans after high school are to go to Burkley and do online school to become a recording artist/music artist. In Fact recently she actually got accepted into Burkle. She wants to be someone who travels to perform for millions of people. She sings r&b and hip hop, her favorite artists are Lucky Daye, H.E.R, Bruno Mars and of course herself, J-zweet. When asked if she could go anywhere in the world she said Paris and would go visit the Eiffel Tower and would go try the food but if they are racist she's out. If not Paris then Dubai, she wants to see how adventurous and luxurious it is. Joy's biggest inspiration in her life is her dad and said that he had started all this for her and she wouldn't be the person she is today if not for him.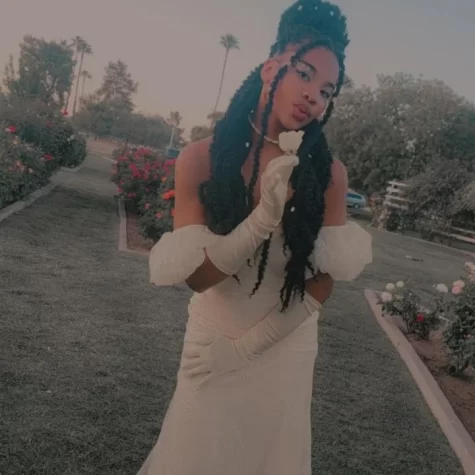 Getting to know Joy better, some of the things she likes to do for fun are reading webtoons, watching K-dramas, study, go to art museums, and go shopping. Her current favorite webtoons are 'Marry My Husband', and 'What's Wrong With Secretary Kim?'. Right now she is learning how to speak Spanish and is trying to learn how to speak Korean. Her favorite art museum is the Phoenix Art Museum, she said it was pretty big and there was a black beam room with lights that go down . It was very nice to her. Her favorite place to shop is BBB Fashion, her outfits are really cute. 
Moving on to some of Joy's favorite things, her favorite animal is a Leopard! Her favorite color is yellow and when asked why the color yellow she said  because "Yellow defines me the most, if I were a color I would be yellow, if I were a flower I would be a sunflower, yellow signifies joy and happiness." Her most favorite app is Instagram, it's also her most used. On Instagram she shows off her talents by playing the piano and singing and it is liked by many.