The Wise Ashley, Our Hero and Joy to The World!
Ashley Gomez, is a senior here at Agua Fria High School, she is one of the kindest people on this planet Earth. She does all she can to bring joy to others. Ashley is currently in student council, she loves to read books, hang out with friends, and the colors pink and white. Her peers love having her in their lives, as she is the one who brings a smile to all of their faces.
Ashley is one of the most hardworking seniors here at Agua Fria. She gives most of her time to work on her assignments and to be sure that she chooses the right path for her future. 
In ten years she sees herself working hard in her dream career as a nurse.  Ashley makes sure that everything is good in order for her to have a very amazing life in the future. Ashley's parents are her inspiration to get her to keep going and never give up to continue high school. Ashley loves to work on her assignments knowing that it will get her a very wonderful result to have an amazing future. 
Ashley wants to continue to study to be a great Nurse in the future. She wants to make her dream happen,and she will. Ashley is a responsible student, she will always get things done so that she is able to succeed. She wants her loved ones to be proud of her.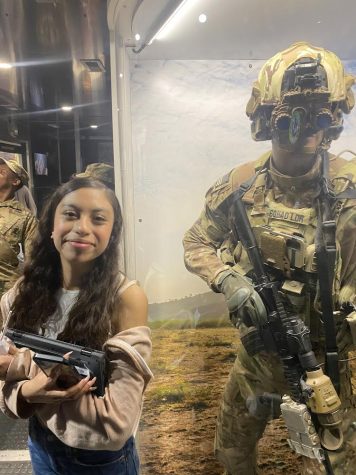 Ashley knows that High school is worth it, she once said "It helps you grow in general, prepare yourself in the future, and make new memories." Every student here in Agua Fria High School knows that it is true.
Every high school would like a student like the wonderful Ashley Gomez. Every student feels safe with her, everyone wants a person like Ashley in their lives because a person like Ashley can make a wonderful change in others lives. Hoping that Ashley will become one the best Nurse of all time. There are many supporting her out there. Believing that she will reach her goal without any problems. 
If a student once met Ashley, Ashley would be so kind hearted, she would be gentle and caring. Her peers love her hope that Ashley is able to get to her goal, because she deserves it. One day Ashley Gomez will be known as one of the wisest people on earth. Once she gets to her career everything will be worth it.  The support from everyone that they give to Ashley will make her even prouder. That she was able to achieve what her peers have been cheering her for.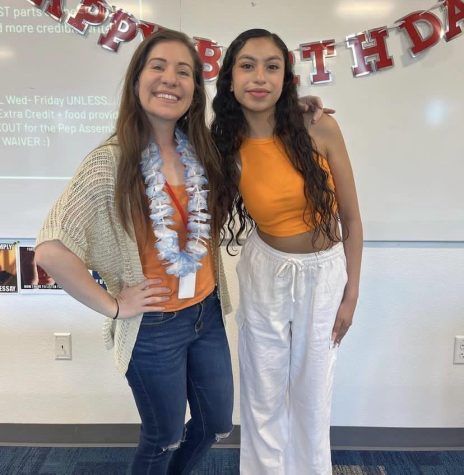 Ashley is also a part of Avid, and Be a leader. Ashley is willing to help others so that they will succeed. Just like everyone out there is willing to help so that she can succeed. Ashley lights up in the spotlight, she will feel proud of herself when she will reach one of her goals to graduate high school at Agua Fria High School. 
As a Senior, Ashley once said that it is hard, but fun to be a Senior.  Most of the time you'd have to take some time off to work on your assignments and skip the fun stuff going around you that you really want to do, but till the end it will all be worth it.  Ashley believes that she will get there. 
Ashley was able to go through high school then the future or current high schoolers can. She once said "Go to class, get good grades, and have fun because good grades are important" to those future upcoming freshmen that will attend here at Agua Fria High School.