Men's Soccer Ends Season with 7-0 Win on Senior Night
By Divine Olorunfemi
Follow me @OlorunfemiD1983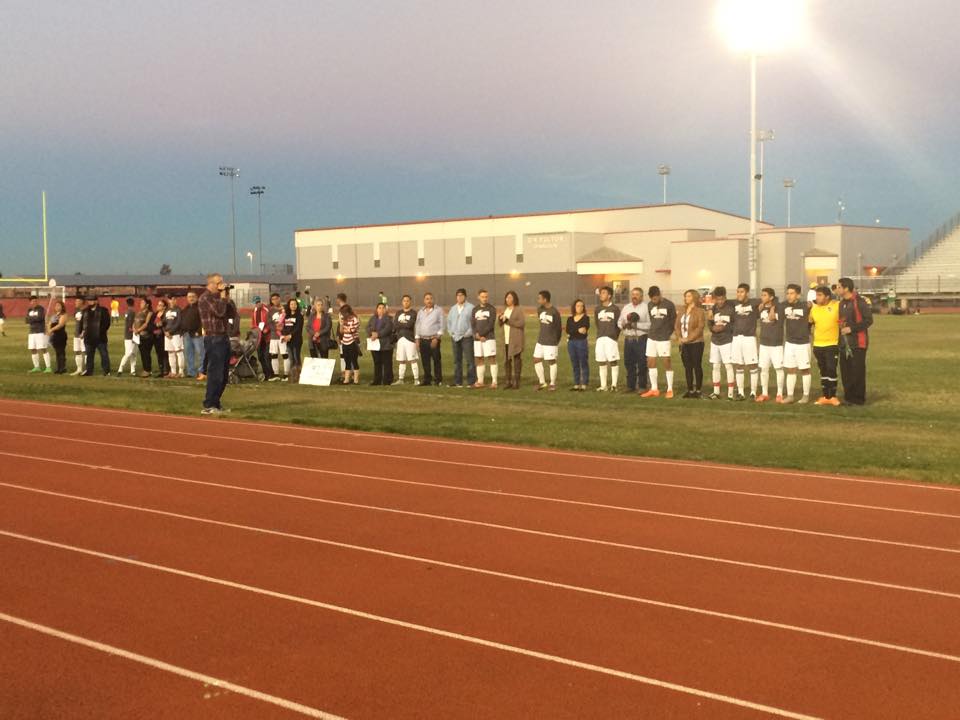 As they played their last game at 6 p.m. against St. Mary's High School on January 29, the varsity men's soccer team won 7-0 on Senior night. Although the Owls did not make the playoffs, the win was a good way to end their season.
The win gave the Owls a double-digit win total for the season. The men's varsity soccer team finished with an overall record of 10-5-3.
As I interview soccer player Omar Uribe over email, he thought that the season was quite positive.  
"It was memorable because it was filled with great memories with my teammates," Uribe said.
He is a very grateful person as he thanked the people who helped him to be who he is.
"I would like to thank my coaches, they have taught me a lot of new things about this sport that will stick with me forever and now I would like to say goodbye to this program," Uribe said. "It was great while it lasted."
He is grateful and said he would miss the people that helped him as he goes to college. "I will definitely miss playing under the lights, my teammates, coaches, and the program," he said.
One of the biggest he overcame was the fitness test. "Definitely the fitness test ,it took me 3 times to pass it."

He finished off with closing advice to next year's players. "Enjoy the season and to put in work. Every game is important," he said.