Kobe "Bean" Bryant, one of the best basketball players the world has ever laid eyes upon, changed how people approach the game forever.
     Coming out of high school, Kobe was excited to come out and put on that gold and purple, as he stated in a 1996 interview; "It feels great to put those colors on because there's so much pride behind the uniform. There's a legacy that's behind the uniform". The legacy Kobe mentioned in his interview was the one of the late great Wilt Chamberlain. Chamberlain is arguably the greatest Lakers player of all time, and Kobe wanted to continue what Wilt brought to the franchise.
       Kobe's NBA career began on November 3, 1996, in a game against the Minnesota Timberwolves. Despite all the hype, he had a rough debut game. Bryant ended his first game with 0 points, 1 rebound, 0 assists, 1 block, 0 steals, 1 turnover, 1 foul and just 1 field goal attempt. Prior to his debut game, Kobe was interviewed and stated that he was ready for his rookie season. Being fresh out of high school, he had a ton of hype. But with the hype, came the very high expectations. They believed Kobe had the potential to be the next young prophet. Kobe stated confidently, "I'm ready physically and mentally". He knew that it was going to be a roller coaster of a season for him, but he was ready to go out there and learn the game more than he already did.
Bean's first game was nothing to sugarcoat. He didn't play well, and he sure as hell didn't show the NBA why he skipped college and immediately entered the draft. Despite this, Bryant didn't let his first game get the best of him and make him feel like he didn't belong. He took every opportunity to learn and reflect on what and how things played out. Kobe was a man who gave himself no excuses for anything and would train every day no matter the day or time.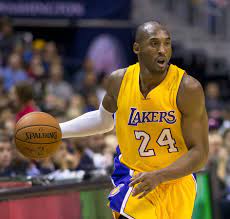 Later in Kobe's NBA career, all the training that he put himself through finally paid off. Throughout his time spent with the Lakers, he became arguably one of the best players the game of basketball has ever seen. Bean shocked the world with his 35.4 regular season points per game, (Prime years late 1990's and early to mid-2000's), across 80 games for the Lakers. During Kobe's prime years, he earned the respect of players and fans that thought he was just another cocky kid that thought he was hot stuff. But he proved himself and backed up his trash talk.
     After reaching the end of his 20-year career, Kobe Bryant achieved so much for himself. The Mamba's farewell game took place on April 16th, 2016, at Staples Center in Los Angeles versus the Utah Jazz. It's easy to say it was a game to remember. After it was all said and done, Kobe finished his last game with 60 points and a Lakers win at home. Postgame, Kobe decided to give one last speech to Laker fans everywhere. Kobe Bean Bryant took the mic and proceeded to state, " All I can do here is just thank you guys thank you guys for all the years of support. Thank you guys for all the motivation, thank you for all the inspiration" He was happy and grateful to be a part of the organization that took a chance on that young arrogant kid all those years ago. He couldn't have asked for anything better. Bryant proceeded to end his speech with "What can I say? Mamba out." 
      That was the end of a chapter in basketball that no one will ever forget, or recreate.