Chilla's Art is a company that was created by two brothers and more recently their games have been well received by the gaming community. They have released several short-titled horror games that are in the genre of indie horror. The gaming community has shown their love for Chilla's Art ideas by playing their games and donating money on their Patreon. Since 2018, they are still going at it and continuing to make short horrors that people have taken an interest in.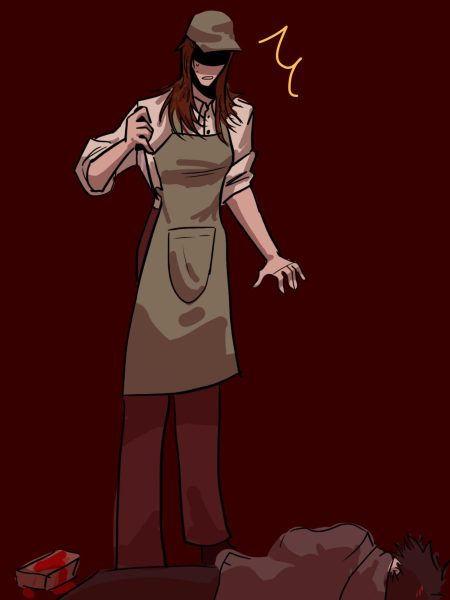 This game company has skyrocketed in the horror genre because of the spine-chilling energy it has created for itself. Some of the games that you may have heard of are called, "The Convenience Store" "The Closing Shift" and "The Karaoke". Chilla's Art has shown a few topics in their games like stalking, murder, grooming, kidnapping, and paranormal activities.
Chilla's art involves side characters to be in part of the story. Some of the characters that they involve have important parts or they are just there for comedic relief.
Zoe Perez, a student who works as an opinion editor for Agua Fria High School says, " The traits I love about these games are the random side characters that somehow contribute to the plot later on in the game, or some objects that will show you the plot twist at the very end and give you that "wow factor". Zoe who said she has played Chilla's art-horror games has loved the characters, story, activities, and mystery that Chilla's art brings.  
The games that Chilla's art produced have a specific style that makes these games so eerie to gamers. According to Paula Gonzalez, a person who reported about Chilla's art, " Jumpscares alternate between predictability and spontaneity, which are terrifying as it is, moreover, when the kind of incorporation Chilla's Art will deliver is always unbeknownst to the player" and "Their games are purposefully developed in low-resolution style, which bodes well with their unique night-time feature to immediately add a fearful, almost grainy effect." 
A new recent game called, "Parasocial", has been released by Chilla's Art. This game follows classic Japanese elements of a horror film and as the title shows it discusses parasocial. Audrey DI Martino, who talked about Parasocial says," The newest project from Chilla's art, Parasocial will feature all the VHS effect, late-90 Playstation-era-graphics and elements of Japanese horror so staple to the developers' visual style". Fans were really excited when it was revealed that a new game was going to come out and showed appreciation after the game was out.