Dancing with Our Owls
By: Litzy Santana
Follow me at @owlfeedlitzy1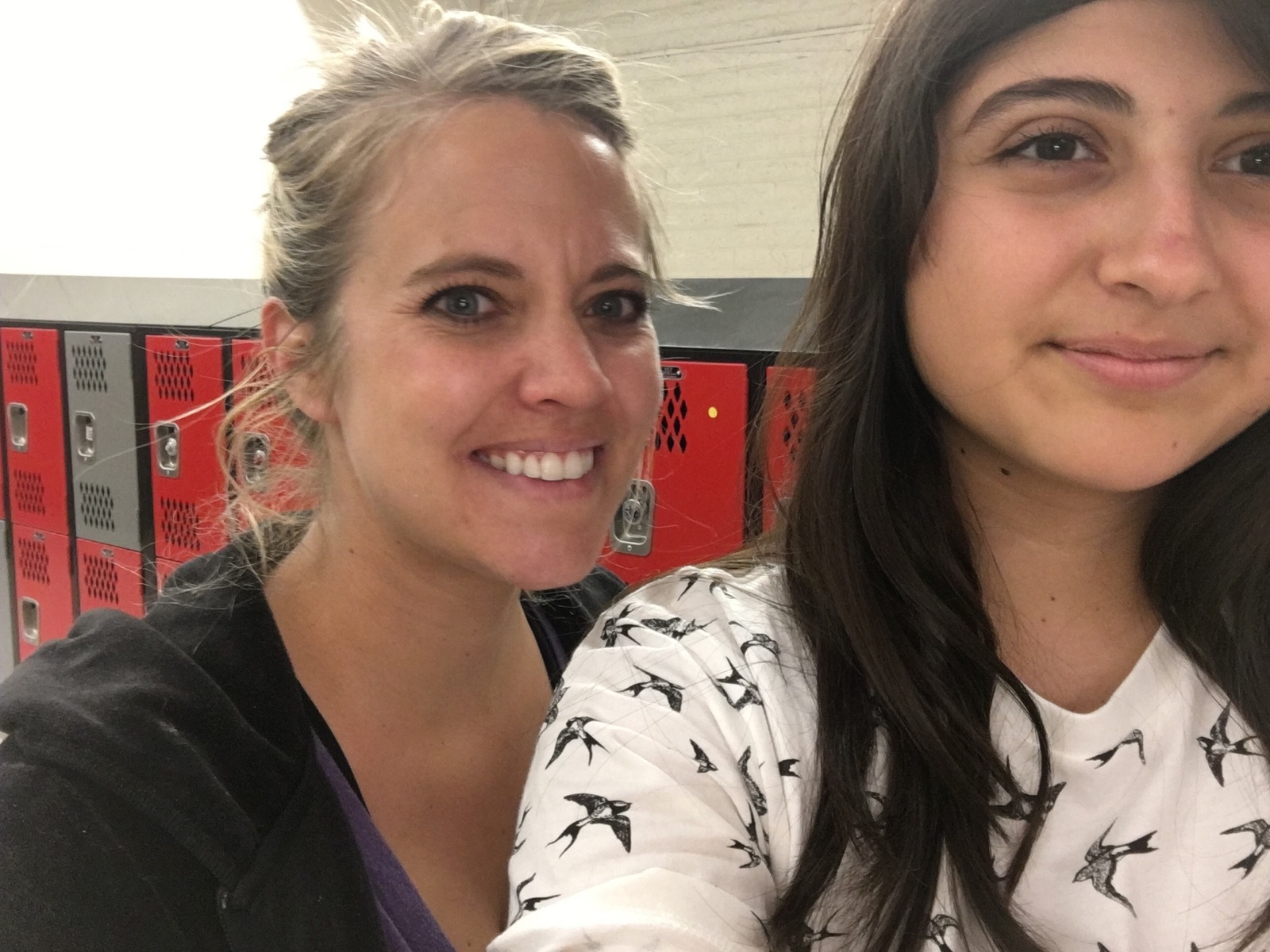 Watch out Owls! The students in Ms. Harrold's dance classes are about to bust a move on the dance floor.
Since the beginning of the semester, the students have been learning about dance positions, rond de jambes (fancy French wording for the circling of the feet) and BESSR which is short for body, effort, shape, space and relationship. And now they are working hard for a dance show they will perform in April.
As time passes, the students have been learning, perfecting and practicing the choreography for the dance shows. Ms. Harrold was asked if she believed if her students improved as each day passed. "I know they do, for sure 100%," she said.
Ms. Harrold, the dance teacher and also choreographer and organizer of the show, has brought years of shows to the Agua Fria stage. Then next school year she will bring more.  Students also help choreograph new dance moves.
This year the students' theme for the show will be Anniversary, and the title of the show is Shine Bright: 60th Anniversary Edition. Get ready to get your heart stolen by the Owls amazing dance moves.
When asking Ms. Harrold what was the toughest part of organizing the show, she answered, "The toughest part is creating an order that will transition quickly so the audience isn't waiting for for a long time," she said. Her favorite part, she said, was "putting together all the different dances, so that we have a good variety of styles of song and etc."
The show will be on Thursday, April 28, and Friday, April 29. There will also be a charge at the door. Make sure to join friends participating in the dance show, and watch them strut their fancy moves.