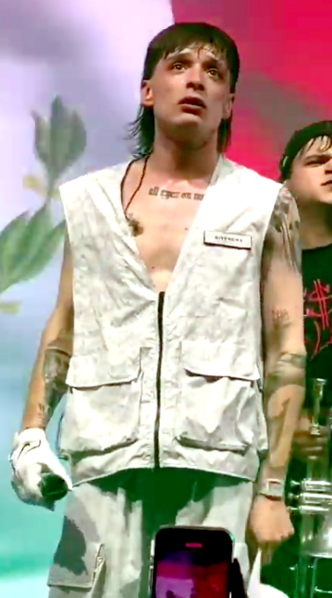 The Peso Pluma and the J.O.P rivalry is a really big topic that has caused many to rethink the world of music. Both of these artists have been at the forefront of the music industry for quite a while now, and this rivalry has only added more problems to the ones that are already there. In this article, we will explore the beginning of this rivalry, and the collision it has had on their careers, as well as the reasons behind their longevity. 
The Peso Pluma and the J.O.P rivalry started back in the early 2000s when at the time both artists were new to the music industry. Both artists were quickly rising in popularity and fame with their new styles of music and how catchy their songs were, but it was not long before the tensions started to rise between the two artists. People speculated that it was simply a fight between the two egos, while others said it was just the two individuals fighting for the top spot, the best of the best.
Regardless of the reasons, the tension and the rivalry between the two has had a significant impact on both of the Mexican stars and their careers. This has pushed both not only to drop more follow-up music but to consistently improve their skilled voice beats and much more. The competition between them has resulted in some of the most popular and memorable songs and albums in recent years.
One of the reasons why this rivalry has lasted so long is the major contrast in their musical styles. Peso Pluma is known for his smooth and melodic music; his songs are all catchy but not repetitive, often adding elements of R&B and soul into his music. While J.O.P is a more highly energetic performer with a different type of beat that's faster and has a catchy hook. This is the contrast that has created a clear divide between the two fan bases, with each artist attracting a different set of people.
Peso Pluma and J.O.P have incredible music, who added a different type of genre style to the Mexican music industry. Both these artists are breaking all-time records in the music industry. Two big stars with big dreams, prodigies of their art. This rivalry determines the future of these stars both with the potential to be the best.