TW: This article mentions suicide and depression as well as other mental illnesses.
Have you ever wondered why during certain seasons you start feeling depressed when you've never experienced that before? This is because of something called seasonal affective disorder also known as SAD, most commonly referred to as seasonal depression. Seasonal depression is more common during fall and winter and mostly targets teenagers and adults. 
After researching SAD and reading many articles such as NIMH » Seasonal Affective Disorder and Seasonal Depression (Seasonal Affective Disorder), I have found that seasonal depression is mostly caused by a change in the seasons as well as weather and mostly starts around late fall. Seasonal depression can be very serious and affect your day-to-day life. There are many different symptoms, but all of these can be treated in some way. The most common symptoms are feeling depressed, losing interest in your favorite activities, oversleeping, and many more, including thoughts of death and suicide. I have also found that people with MDD ( Major Depressive Disorder) or BPD ( Bipolar disorder) are more likely to be affected by SAD.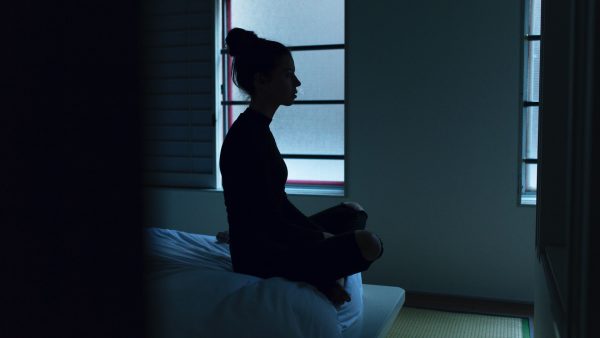 I interviewed a few different people, two of them being two of my aunts, who are familiar with this topic. The first one I interviewed, Darline said that she does think seasonal depression is real and that it can be caused by multiple different things such as traumatic childhoods and cold, dark weather. Also, she has stated that the most common symptoms could be things like, "wanting to stay in bed, feeling lonely, feeling isolated, easily annoyed or irritable, not being able to enjoy spending time with others, feeling more vulnerable, and getting sad easily." Although she would suggest keeping yourself busy, you should also be doing things you enjoy, and mostly going outside. 
In my second interview, Christine also agreed with Darlinea and me, that seasonal depression is real. They both have remarked that they believe there might be a pre-existing issue of depression that worsens during those seasonal changes. All people are affected by the weather in some form. "Seasonal depression can alter your mood, and affect your daily life mentally, physically, or both. However, she does believe that more people with pre-existing clinical depression would mostly be affected by this. Christine stated, like Darline, that trauma during these seasons could also be in play. She listed many different mechanisms, some being similar to Darlines, such as talking to someone, a professional or just a trusted person. Another coping mechanism Christine suggested was journaling or being prescribed medication because that could help relieve some of that heaviness. "Also, something as simple as doing one simple task and giving yourself recognition for it." When feeling like this, I think it's important to try to be as positive as you can be!!!
I did get the chance to interview one of Agua Fria's teachers, Ms. Rams, a psychology teacher, I asked her a couple of questions about if she thought SAD was real and what it could be caused by. Ms. Rams said that she does believe that seasonal depression is real and that, "In general people get gloomy, it's the middle of the school year, but from a science point of view, seasonal depression happens for people when they don't have a lot of sunshine and serotonin, the molecule in our brain for happiness is related to vitamin D. "We get Vitamin D from the sun, and if we don't get Vitamin D, we don't get serotonin and our moods will essentially decrease. I also asked her to list off some common symptoms of SAD and she said many like, "decreased mood, decreased life satisfaction, sleepiness, less motivation, eating more or less, depending on the person."
If you have ever felt any of these symptoms there are medications you could take, but have to be prescribed by your primary doctor. Although there are many coping mechanisms you could use, Ms. Rams also gave examples such as, "just going outside a little, getting some sunshine, staying active, and going on walks." Our teacher does remark that reaching out to people makes you feel uplifted and supported, which I strongly agree with. I believe that it's important to reach out to people who can help, and that doesn't just mean a therapist, they can also be a close friend or family member, just anyone you feel comfortable with. It's important to let people know how you are feeling and to not keep everything bottled up because eventually, that can make everything worse. Make sure to reach out and take care of yourself because you should always be your top priority. Don't ever doubt these feelings or feel invalid, you are valid, seasonal depression is real and even though it can affect you, you are not the only one going through this process.