An announcement has been released about their upcoming new game called " Little Nightmares 3". It's the latest game to drop from a popular horror series. The announcement was announced on August 22, 2023, on various gaming news platforms. The Little Nightmares series is a great series with amazing gameplay and settings which is why the gaming community has been excited about the news. 
They will introduce two new characters in the unique world full of giants. The new characters are called "Low" and "Alone". In the official art, they are shown to be having weapons of their own including "Low" having a bow and arrow and "Alone" having a wrench. Kara Philips, who wrote about the news on Little Nightmares 3, "This could indicate more instances of combat with various enemies, alongside utilizing these weapons for any puzzle-solving or quick escapes you might have to navigate." People have suspected a new gameplay and style for this game. There are still elements that they could bring from older games of their series but fans will have to wait for more information in the future.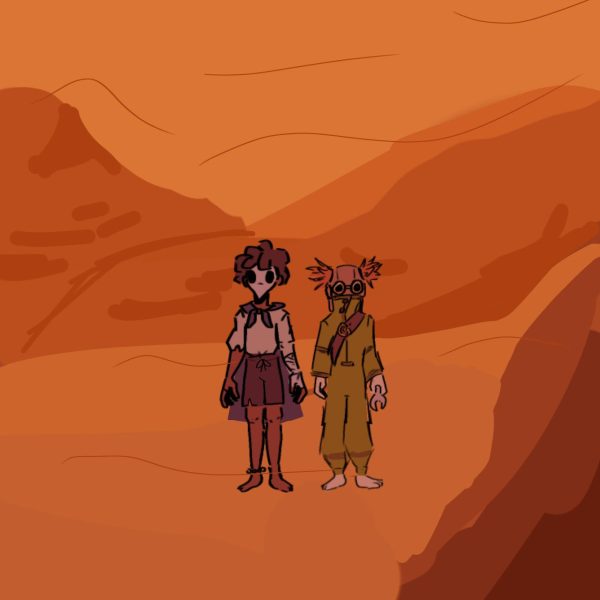 The game's stage setting will have a similar environment to the previous games. The last games have an isolated population in some areas and there are pictures from the official team that it will indeed be the same as ever. Brain Shea talked about the development of the game and mentioned "The gameplay demo takes place in the Necropolis, a desolate desert biome with limited visibility" and "According to producer Coralie Feniello, it is described as "a city of eternal energy and certain death." There will be a new exploration of this unique world that the creators have built for the players to find out more about this world. 
Ever since the announcement and trailer, fans have guessed the new Little Nightmares game will have a local co-op feature which will be a new change for this series. None of the last games had any involvement with co-op but with just one singular player having control over the protagonist. This year, there has been information spreading about Little Nightmares 3 having no local co-op while the other half of the information has been telling that there would be a local co-op for this new game. Dalton Cooper shared a bit of information about the co-op feature for this game " According to Supermassive Games, local co-op was considered for Little Nightmares 3, but the decision was made to stick to online co-op because of the games' "atmosphere and immersion." As the text shows, there will still be co-op but will be changed to online co-op. 
The Little Nightmare series has been popularized ever since the first release of their first game. This series has shown great style of choice, gameplay, and settings which are all the reasons why fans have given their love and excitement for Little Nightmares. Little Nightmares will always be loved for many years as shown by fans on social media.