What happens when it's fall time and you don't have anything to do? Obviously, it's a great time to go out and have fun with friends and family. The only problem with that is that everything is so expensive and not everyone can afford the fun and nice things. So, because of that reason, here are my top 10 budget-friendly activities I would recommend doing this fall (Many of these activities are from Inspired Budget and Apartment Therapy, so if you're interested in more feel free to look at these websites)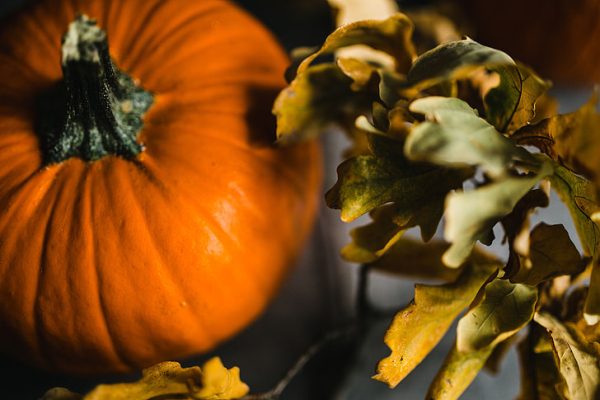 Starting at number 1, it's not the most exciting but I believe it's the most enjoyable. Go on a walk and enjoy the nice air. It's always nice to go on a walk and enjoy the nice cool weather and Fall is the perfect season when it's not too hot and not too cold. The breeze feels nice and the leaves are pretty. It's just nice to get a breath of fresh air once in a while, so make sure you get out even if it's just for a little bit.

In second place, is pumpkin carving. Although I haven't done it a lot, it is a fun activity to do with family or friends. There are a ton of places to get a pumpkin for cheap even if they're small they're just as fun. You don't have to be an expert to have fun with these. There are many cool and fun designs to do, whether it's scary or just fun. Doesn't matter what age you are, have fun with it! So you better get to thinking cause fall is here!

We all know what fall time means, and if you don't it means Halloween! I personally believe Halloween is the best holiday not only because of costumes and candy but mainly because of the decorating. Decorating is so fun to do and in the end, it always looks amazing no matter where you get the supplies from. Even if you only decorate the inside of your house it's still lovely to look at. Even if you don't have the money to buy decorations it's even more fun to make them. You can easily look up DIY decorations and do some of those and make sure you take some pictures of the end results!

Next up on this list is baking, although you might have to buy some ingredients, you can easily find most of them at your local dollar store. There are many different snacks you could make during fall like smores, any kind of pie, or my personal favorite caramel apples which are great when you have a major sweet tooth. Baking is a great activity to do with your family or friends and is a great way to share some laughs.

In fifth place, we have picnics. I have gone on a lot of picnics, not only in the fall but this time of the year is a magnificent time to go out, have food, and relax. Find a nice park or place you enjoy to go too and take a blanket and some of your favorite foods or snacks. Picnics are always an amazing experience regardless of whether or not you go by yourself or with someone. It feels calming to just sit down, enjoy the air, eat some food, and just think.

I haven't done this one before but it sure does sound fun. A lot of people go to local farms this time of year for many different reasons such as apple picking, seeing animals, or corn mazes. You can find many local farms around you that are free of charge but can still give you the experience of a lifetime. 

If you get scared easily, I don't suggest this activity but next up is going to haunted houses. Get in the Halloween spirit and have some fun! I've always wanted to do this but have also always been scared. Arizona has many different options to choose from, 

Arizona's Scariest REAL Haunted Houses

is one of the best resources to look at, this website also gives the location of the haunted houses and the background of what happened there. 

This activity is not particularly always going to be cheap but it does help intensify the fall spirit. One popular thing many people do because of Thanksgiving too, is potlucks or family dinners. Buying all the ingredients and supplies you need is not going to be cheap but you can always have family members or friends, whoever's coming bring their own dish to contribute. So even though it's not the cheapest activity, it is a nice thing to do and can help get your family closer together.

Road trips are very popular all year round but many people go during this time of year, even if it's not out of state. Road trips are fun but are not the cheapest, this being the reason it's so low on the list. Gas isn't cheap, and buying all the snacks and food you need altogether is expensive. Even if you go with other people and they help pay, you're still going to be paying a lot in the end driving back and forth. So if you are going to do this, make sure you have money saved up or go on a budgeted trip.

In 10th place are pumpkin patches. Many people go and say they are fun but they are very expensive, especially if you're trying to buy pumpkins. I interviewed my friend, Nicole Jacobs, an Agua Fria student who has been to a pumpkin patch. Although she mentioned it was fun, the pumpkins are very expensive. Nicole stated there were animals and it was a blast in the end but she also wished the pumpkins weren't so expensive so her family could've gotten one.
So there you have it, my top 10 recommended fall-time activities! Have fun this fall and try as many of these, if you haven't already, as you can!