Halloween is a set of movies based on the antagonist Michael Myers murdering the innocent of Haddonfield Illinois. Note: Halloween 3 will not be mentioned in this article, since it's a spin-off and does not relate to Michael Myers or the story. He is the man with a white mask and a navy blue jumpsuit with a kitchen knife. So far he has had 4 timelines most of which are completely garbage, but hopefully, the new announcement we got will be true and the 5th timeline will change our minds. The announcement that Michael Myers will get another remake based on the 2018 timeline is what I heard but that is all the information we have so far, so praying that it does become a thing. For now, let's talk about the 4 timelines that ruined Michael Myers for me and prove that none of these are good. 
Cult of Michael Myers timeline is something that worked for Halloween 1 and 2, but when they kept going through 4, 5, and 6 it became horrible. Michael Myers ends up becoming a god and surviving every attack he gets a part of, I don't even know how you survive an explosion, but sure. He also ends up becoming part of a cult where they don't explain the cult at all so that's cool. Ended on a cliffhanger before they rested everything on Halloween, which by far is to end on a 5 movie timeline. Also, most of the deaths in this movie don't make sense, even other people are surviving crazy stuff. Characters even transition so much from time to time, to the point where there can't be one main character, there are many, and they all of a sudden die.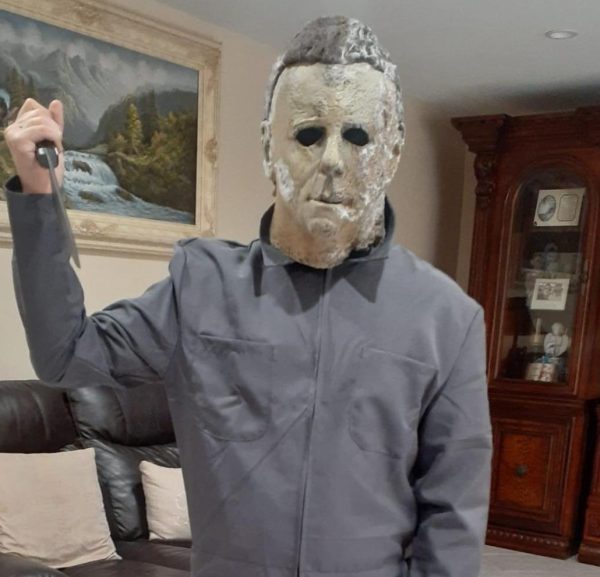 20 Years of Michael Myers, this timeline takes Halloween 1, 2, H20, and Resurrection. This was a great idea until they ended up releasing Resurrection and ruining everything for me in this timeline. The logic is just down like nobody even has a brain to use, like people not being able to speak or having common sense. Then you have famous rappers cast as themselves and all of a sudden the rappers know karate. Teleportation exists in this timeline because all of a sudden you go from California back to Haddonfield without giving any reason as to how you got there. We also apparently end up killing the main characters, don't know how that's a thing but sure let's just ruin the purpose of a movie. 
Rob Zombie Michael Myers, is a completely new remake among the characters and the whole story. The story stays the same for the original but has a few tweaks. At the start of the movie, we get behind the scenes to how Michael Myers became evil and it meant knowing the character. Michael Myers is supposed to be a hidden figure, not a character, there is a bit to know about Michael, but if we think like him crying when he sees his young sister, is something that should not be interesting. After learning Michael's past for a good part of the movie, it ends up becoming a total remake, where not much change happens and it's almost the same. Along with Halloween 2, there is just way too much nudity, since it's you know Rob Zombie and that's just apparently what he likes. 
40 Years of Michael Myers, we now cut to the latest and semi-greatest timeline where the events of Halloween 1978 connect with Halloween 2018, Halloween kills, and Halloween ends. This is by far the best timeline of all time where it makes sense, and there is semi-common sense along with deaths that also kinda make sense. What makes this worst, is Halloween ends, where it ends it all in a horrible way. Michael has less screen time in a Halloween movie and hardly kills anybody within this film. This movie is hardly a horror movie but goes for more of a romance kind of thing. We follow the most horrible character who is just a coward to the franchise.
Hopefully, in the new timeline that they announce, we get just a remake of Halloween ends, that way we can finally have a successful Halloween timeline among the other horrible ones.