Obscure Books that You Never Really Heard Of: Part 1
By Andrea Vasquez
Follow me on Twitter: @OwlFeedAndrea
Leviathan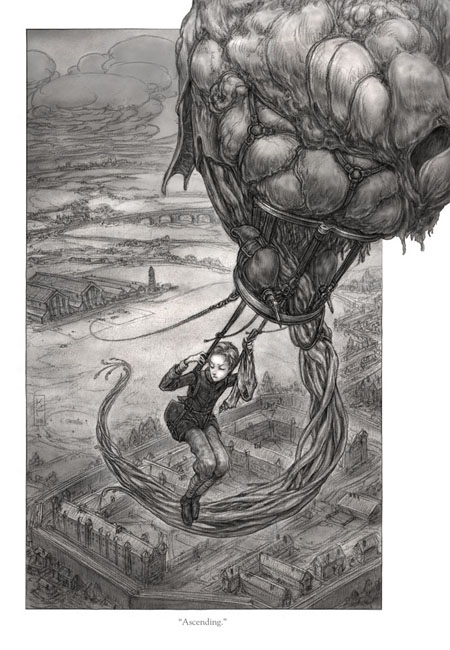 Bored with the same plots in books? Are you done with the same dystopian romance trope being used over and over? Want a fresh new topic to be truly interested in? What you are looking for is an obscure book with sweat inducing suspense, nail-biting cliff hangers and a hint of the feels. In that case, Leviathan by Scott Westerfeld would be a perfect book to read.
Scott Westerfeld's Leviathan is a beautiful steampunk story set in the beginning of World War I. Scott Westerfeld's brilliant plot mixed in with Keith Thompson's gloriously detailed illustrations certainly gives the reader a amazing visual on the world Westerfeld is trying to portray. The visuals and the detailed language transports a reader back into a modified and thrilling World War I.
One of the main protagonists is Deryn, a girl who is in disguise as a boy named Dylan, in order to be a British soldier. She has a lifelong dream to be able to fly in the air and one day die in the air just like her father did. Although her mother and aunts desperately tried getting her to wear skirts and attend tea parties, Deryn's dream has always been to be able to join the airforce. Her brother helped her join and in a training accident she suddenly gets herself landed on the famous airship the Leviathan. Part of the story describes Deryn and her adventures as a Darwinist British soldier and the many lies and secrets she must keep about her identity as a girl.
Another main protagonist is Alek, the rightful heir to the Austrian-Hungary empire on the Clanker side. Alek is the son of the assassinated Archduke Franz and Sophie and is suddenly whisked away from his home the night of his parents' murder. He has to hide his whole identity in order not to be killed by the Clankers. After fighting many Clankers, learning how to control Walkers, and sleeping in various places, they arrive at their destination. Alek, angered by the injustice of his parents' murder, promises to bring peace to the world. Despite many of his tutor's attempts to shield Alek and protect his name, Alek somehow winds up finding the Leviathan itself. In that moment Alek and Deryn's fate intertwine. Leviathan revolves around the trials and adventures each character goes through on both sides of the war.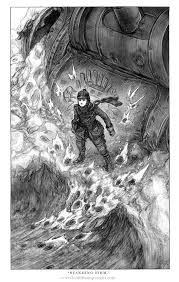 Interestingly enough, the Allied powers (such as the British) are on what is known as the Darwinist side. The Darwinist military uses animals that have been genetically modified to be able to fight in a war. Hydrogen jellyfish and whales are used as airships, man-eating kappas are used as secret weapons and spike-dropping bats to kill off aeroplanes. Although many British opposed such creatures because they were "ungodly," the creatures were mainly used in everyday life. On the other hand, the Axis powers use completely different weapons for war. Instead of creatures, they use machines. From Walkers to aeroplanes to electronic recording devices, the world of the Clankers is full of grease and steam. They have machine guns and huge robots that operate under multiple people. These machines are equal in power to the Darwinist animal. Scott Westerfeld does an excellent job painting visuals inside the reader's head.
Out of the many books I have read in my lifetime, I would give Leviathan 5/5. It's unique, well written and action packed. It also gives an interesting point of view to World War I. The art is phenomenal and the characters are well written. Overall, I say you should find the nearest library and check out this book as soon as possible. You won't regret it.