Freshman Recognized At Academic Awards Banquet
By Miranda Cavada
Follow me on Twitter @owlfeedmiranda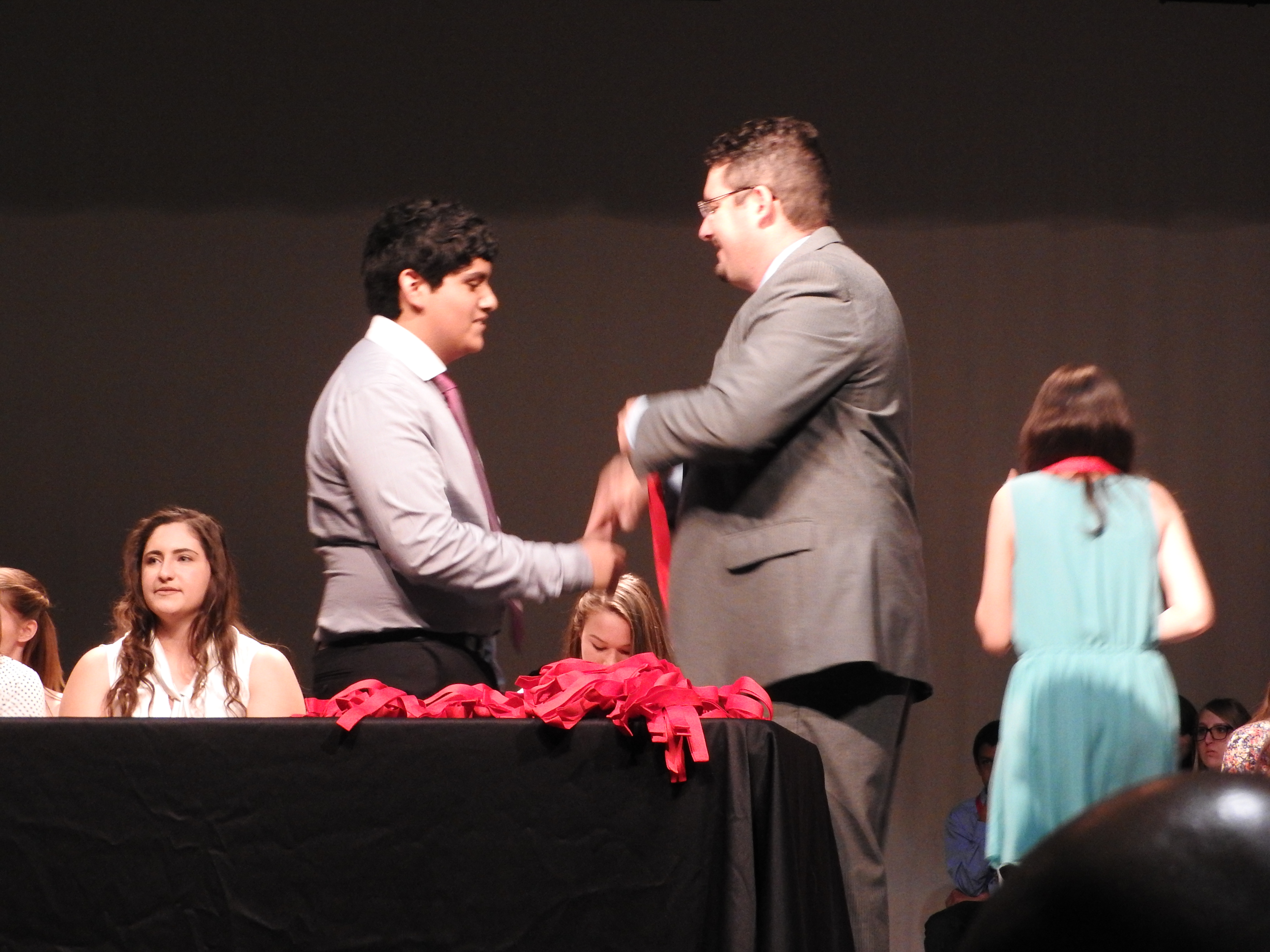 The feeling of getting recognized for your academic achievements and good grades is a feeling like no other. Last week, these freshmen academic stars took the spotlight as they were handed medals and letters in honor of their hard work and dedication throughout their first semester of high school.
Parents flooded the auditorium to see their children line up on the stage receiving their academic awards. Each student received a bronze, silver, or gold medal depending on their GPA. High-achieving students were given a letter for their outstanding success.
Along with our principal, Mr. Luedemann, there were a few guest speakers who made speeches about the ceremony. One of them, Mr. Lorenzo Sierra, made comments about the Hispanic heritage at Agua Fria and how important education is for us. He asked the freshmen a couple of questions, including how many of us were attending college. When the majority of us raised our hands, the audience went wild. They clapped and cheered at the thought of their child pursuing a further education.
A former Agua Fria graduate also spoke at the ceremony about her experience at this school. She encouraged the students to achieve their dreams and make a difference in the world. The quote she said about success left the audience touched by her words.
"Choose success, pave your path, and keep this world moving forward," she said.