By:Ulysses Altamirano
Follow me:@OwlfeedUlysses
What does being gifted really mean?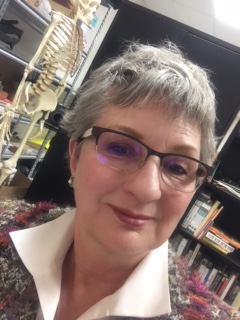 In Agua Fria High School there is a gifted program. Ms. Karen Cunningham, the gifted coordinator of the Agua Fria Union High School District, gave us some information of what being gifted really means.
The gifted students are the students who are identified to be in the top three percent intellectually and creatively. As part of the gifted program, the students take assignments they receive in their class, then see how they can change the assignments to further their understanding.
You must take a test in order to be considered gifted. You have to score at least a 97% or above to be in the gifted Advisory. A student can be considered for testing if a teacher nominates that student to the administrator or a parent, or the student him or herself can ask to be tested for the gifted test. As the program gets established, perhaps more students can be identified as gifted.
Here at Agua Fria we have a gifted Advisory run by Ms. Johnson She is gifted-certified as well.
This program is really for these students to learn at their own capacity. AFUHSD now finally notices and finally now recognizes that our gifted students do learn differently.
"AFUHSD wants all gifted students to have one universal goal and that goal is from things that they are passionate about," Ms. Cunningham said. "We look to overlap them, and we use that as a tool for them in their class, so when given an assignment they can adapt it if they come up with better ways of interpreting the project."
Gifted students can be motivated to have a better interest in class and they can be more competitive when it comes to gifted scholarships, grants or even internships. Gifted students share their goal with their teachers as well as Ms. Cunningham. The goal is to support the student to reach that capacity and show their potential so they can be super engaged while they are in school.
Gifted education is in reality really good for everyone. They are given the freedom to adapt those assignments and those special projects and may tweak the project as they see fit. This helps them  be competitive. 
"In reality, the only difference between a gifted student and a student who is not gifted is a gifted student can adapt and in some way do what they want to do when it comes to special program," Ms. Cunningham said. "Of course, it would be really lovely for all student to be gifted, but can you imagine to be able to choose and say, WOW this is what I'm interested in. Then you are doing something you care about and fit that in the assignment primo if you can do that."